Chinese Automaker BYD Plans To Hire People In California After State Investigation Finds Labor Law Violations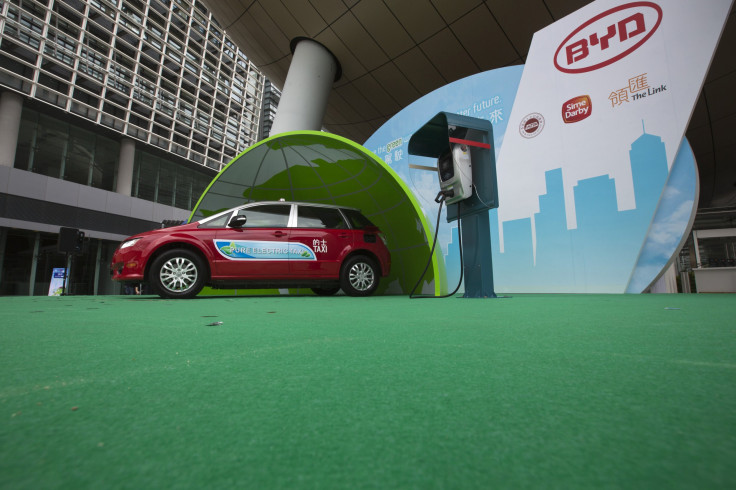 Chinese automaker BYD Company Limited (SHE:002594), backed by U.S. billionaire Warren Buffett, has announced plans to hire more local workers in California, after a state investigation into its labor practices resulted in penalties and back wages totaling nearly $100,000 in October.
BYD said in a statement late on Sunday that it had "temporarily loaned" some engineers, battery specialists and design experts to transfer the company's patented technology from China to its employees in California, and that these experts are not displacing any American workers.
"They are training and providing support to the approximately 40 California-based employees who BYD already has hired to start up its operations. BYD plans to hire many more California-based employees as our bus production commences," the company said in the statement.
California's Department of Industrial Relations, which launched an investigation in September into BYD's workplace practices, found that the company had failed to pay minimum wage to some employees at its Los Angeles headquarters and at a factory in Lancaster, Calif., and also failed to give workers in the factory a second break during their shifts as mandated by labor laws in the state, Los Angeles Times reported on Oct. 27.
The investigation and penalties constitute a blow to the state's authorities who have been trying to invite Chinese businesses to base their North American operations in California, with former governor Arnold Schwarzenegger visiting China to woo executives. In 2010, BYD had received $2 million in tax subsidies from the state for setting up operations to sell electric cars, solar panels and batteries in the U.S. market.
But, the company had employed only about 40 workers, falling behind on its earlier promise to create dozens of jobs, and several of those workers were Chinese and were being paid less than the state's minimum wage in yuan, the New York Times reported in late October.
The automaker has been ordered to pay $79,250 in penalty and nearly $20,000 in back wages to about 22 employees even as the investigation is still under way, according to a spokeswoman for the department who spoke to the LA Times.
BYD said it has seen reports that its "Chinese knowledge experts helping our American employees," were being paid less than California's minimum wage of $8 an hour, and said its Chinese employees in the state were earning an average monthly compensation equivalent to roughly $2,200, as well as "free housing, and use of a company vehicle."
These workers were working on a project to manufacture 25 new all-electric buses for Los Angeles and Long Beach as part of a $30 million clean-air bus technology pilot project, according to a statement from the company in July.
BYD said it will appeal against the penalties, saying its Chinese workers were in the state on work visas and that local labor laws, including the minimum wage, are not applicable for such workers, New York Times reported.
© Copyright IBTimes 2023. All rights reserved.
FOLLOW MORE IBT NEWS ON THE BELOW CHANNELS