Chinese Forensic Science Frequently Under Suspicion Of Covering-Up For Officials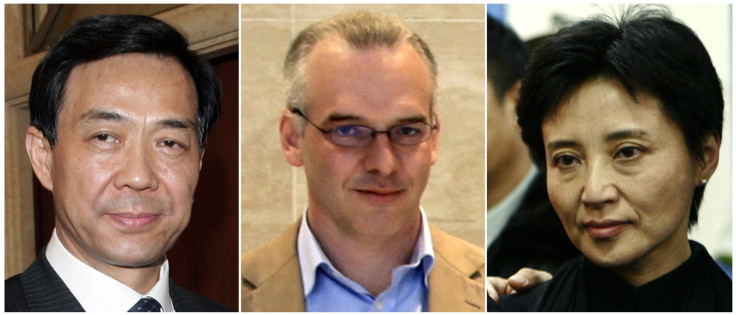 Forensic science may not actually be a science in China, as enough high-profile cases have been deemed cover-ups there that people no longer automatically trust official autopsy reports.
The vice president of the Chinese Forensic Medicine Association, Wang Xuemei, made that clear on Aug. 17 when she resigned her post, saying she cannot allow her name to be associated with her former organization, which has come to "ridiculous and irresponsible forensic conclusions."
Wang's chief complaints refer to the association's autopsy report on the death of Ma Yue, a junior at Southwest Jiaotong University who was electrocuted after falling onto subway rails in Beijing on Aug. 23, 2010, according to the Atlantic. The police concluded that Ma had fallen onto the rails by accident, and they did not pursue it further, but Wang challenged their conclusion.
She agreed that Ma had been electrocuted, but she pointed to an inch-long wound on Ma's lower jaw, concluding the wound was caused by an external blunt object and that Ma's fall was no accident. If Wang is correct, the state-owned enterprise that runs the subway would be liable for Ma's death, but Wang was unable to persuade her colleagues. She became skeptical of their motives.
"I couldn't rectify this conscienceless miscarriage of justice even if I paid with my own life. What can I do? Quitting is the only path," Wang said in her resignation statement on Weibo, which is the Chinese equivalent of Twitter. The post was subsequently shared more than 50,000 times with 17,000 comments.
The resignation hit a nerve because it was the result of just one in a long line of dubious forensic reports that are suspected of covering up crimes committed by wayward officials in China, the Atlantic said.
A recent example involved a watermelon vendor, Deng Zhengjia, who, contrary to authorities' claim that he "suddenly collapsed and died," was suspected of having been beaten to death by law-enforcement officers. The official autopsy report, released on July 31, said Deng "died of brain abnormality and vessels burst caused by an external force," which let the perpetrator off with less than 10 years of imprisonment, whereas a charge of causing death directly would have led to life imprisonment or even the death penalty.
The root of the problem is the fact that China's forensic experts fall under the authority of the police departments, according to an investigative report by the Southern Weekly in Guangzhou, and China's police departments -- and the rest of the criminal-justice system -- are subservient to the Communist Party. Often it proves difficult for forensic scientists to overturn erroneous conclusions handed down by the police.
Wang is unique among her colleagues for being outspoken, having challenged authorities in a number of instances. Most daring of all, Wang contested the official account that Neil Heywood -- the British businessman found to have been murdered by Gu Kailai, the wife of the fallen politician now on trial, Bo Xilai -- was poisoned by cyanide.
In a blog post, Wang wrote, "I think Heywood's dying of cyanide severely lacks factual and scientific basis," casting doubt on whether "the lethal poison" was actually deadly. The trial of Gu has been criticized for obfuscating the role of senior officials in the Heywood murder and the corruption case against Bo Xilai, the Atlantic reported.
FOR FREE to continue reading
✔️ Unlock the full content of International Business Times UK for free
offer available for a limited time only
✔️ Easily manage your Newsletters subscriptions and save your favourite articles
✔️ No payment method required
Already have an account? Log in
© Copyright IBTimes 2023. All rights reserved.