Chinese Government Controversy 2016: Amid Corruption Probe And Economic Slowdown, Xi Jinping Critics Take Aim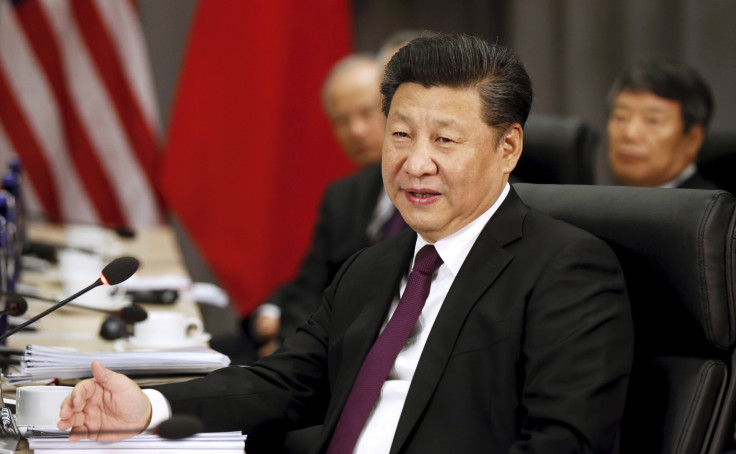 Chinese President Xi Jinping has grown increasingly powerful as critics warned his consolidated power was preventing China from navigating multiple looming problems, including an economic slowdown and an ongoing healthcare corruption investigation. One academic from Australia described Xi to the Economist as the "chairman of everything," warning that as China's national problems mounted, so too would the president's powers.
Xi has been cracking down on political dissenters in the past several months, and an anonymous letter urging the president to step down triggered a wave of arrests in March. The letter appeared briefly on a Chinese website before all trace of it was scrubbed from the internet in China, the Guardian reported Thursday.
"Comrade Xi Jinping, we feel that you do not possess the capabilities to lead the party and the nation into the future, and we believe that you are no longer suitable for the post of general secretary," the letter stated. "For the party cause, for the long-term peace and stability of the country, and for your own personal safety and that of your family, we ask you to resign from all positions."
Xi's reaction to the letter showed his growing paranoia, according to an academic specializing in Chinese politics. "So now you have this paradox," Willy Lam, a professor at the Chinese University of Hong Kong who specializes in the Communist Party's politics told the Guardian, adding, "The more power he obtains, the more paranoid he gets."
Following a stock market tumble in August, the rapid growth of the Chinese economy has contracted, and authorities are looking to shift their economic strategies. Xi has also contended with a healthcare crisis in which pharmacists and clinics were selling outdated and black market vaccines.
Xi has sought to clear his party of politicians who abuse the system by accepting bribes or other favors while holding office. Critics have said the probe serves to jail those the president sees as potential political threats.
"They must hold the idea of serving the people wholeheartedly, always think about the state and the people, and devote themselves to the cause of the party and the people," Xi said earlier this month in defense of his corruption probe, state media reported.
© Copyright IBTimes 2023. All rights reserved.