Chinese Invasion Of Taiwan Can Happen 'Sooner Than Later,' US Pacific Fleet Commander Warns
KEY POINTS
Aquilino wants urgent execution of the $27bn plan to boost US defenses in the region
He failed to comment on the suggestion that the invasion may happen in Feb. 2022.
The Pentagon press secretary didn't want to "speculate about potential future operations."
China's invasion of Taiwan is imminent as Beijing considers recovering control over Taiwan it's No. 1 priority, a top US admiral has warned.
During his confirmation hearing held Tuesday, Admiral John Aquilino, nominated as Commander of U.S. Indo-Pacific Command, told the Senate Armed Services Committee that he disagreed with outgoing commander Philip Davidson's recent comment on the Chinese invasion of Taiwan, reported The Hill.
Davidson had said that China could invade Taiwan within the next six years.
"There's many numbers out there. I know Adm. Davidson said six years. You have to ask him where he made that assessment. There are spans from today to 2045," Aquilino said.
"My opinion is this problem is much closer to us than most think, and we have to take this on," he told the panel reviewing his nomination.
He also recommended implementation of the proposed $27 billion plan to boost U.S. defenses in the region "in the near term and with urgency".
"The Chinese Communist party has generated some capabilities in the region that are designed to keep us out," he said. "The most dangerous concern is that of a military force against Taiwan."
"The rejuvenation of the Chinese Communist Party is at stake with the Taiwan issue," he said.
Aquilino said there were two major concerns about letting China invade Taiwan. First is the potential threat to global trade, much of which passes the island. The second is the damage that would have on U.S. credibility with its Asian allies.
"The status of the United States as a partner with our allies and partners also is at stake should we have a conflict in Taiwan," said Aquilino who currently heads the U.S. Pacific fleet.
However, the admiral refused to comment on Republican senator Tom Cotton's suggestion that Beijing could attack Taiwan as early as next year. Cotton said Russia invaded Crimea in 2014 just after it hosted the Winter Olympics. China is set to host the Winter Olympics in February 2022, he added.
Currently a democratic self-ruled region, Taiwan is considered a breakaway province by China, which aims to retake it, by force if needed. The United States is Taiwan's strongest partner despite not officially recognizing it.
On the Defence Department's trust in the ability of the U.S. military in preventing the invasion, Pentagon press secretary John Kirby said he didn't want to "speculate about potential future operations."
"The secretary is concerned at the significant changes that have been taking place in the PRC's strategic forces," Kirby said. "And he's also concerned about the lack of transparency by Beijing about what they're doing. We would certainly welcome greater transparency about both their intentions and their modernization program. But again, nobody's interested in seeing this resulting conflict of any kind," said Kirby.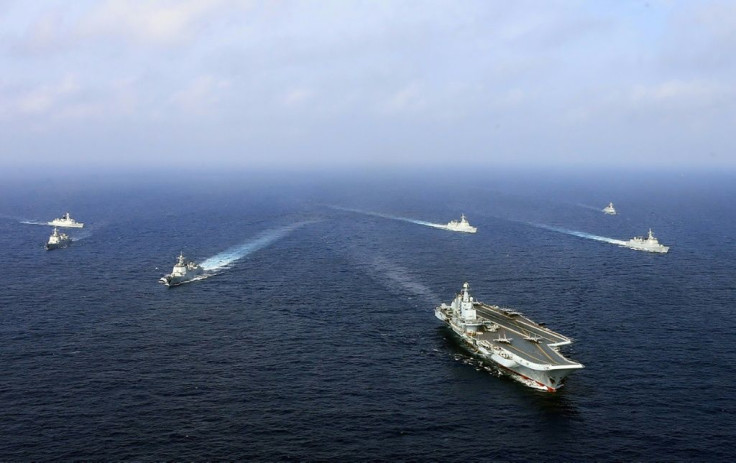 © Copyright IBTimes 2023. All rights reserved.