Chinese Journalists Go On Strike Over Communist Party Censorship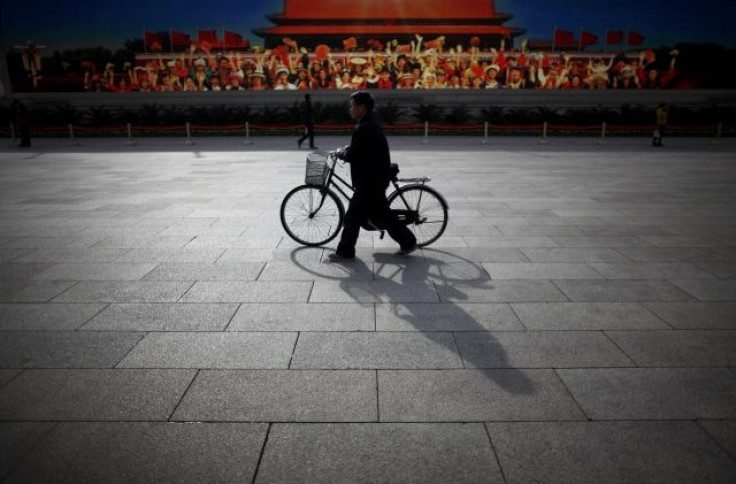 Journalists at a major Chinese newspaper, Southern Weekly, have gone on strike to protest against censorship by the authorities after an internal standoff escalated over the paper's New Year message.
The original New Year's editorial, which called for protection of individual rights, was allegedly rewritten to appear as a tribute to the Communist Party, accommodating demands from the party's Guangdong province propaganda chief, Tuo Zhen.
The standoff was triggered when the newspaper management took over the editorial department's official microblog account Sunday and issued a statement claiming that the controversial front-page editorial had been written by its staff and there was no alteration by the Guangdong propaganda officials, the South China Morning Post (SCMP) said in a report.
The newspaper staff has written two letters calling for the propaganda chief's resignation.
In solidarity with the striking journalists, a group of Chinese scholars and lawyers had urged Guangdong Communist Party Secretary Hu Chunhua to remove Tuo from office saying he endangered the province's status as an example of economic growth and political openness, reported Bloomberg News.
It is the first time in more than two decades that the editorial staff of a major newspaper has openly staged a strike against the government censorship, the SCMP has reported.
In the wake of the protest, hundreds of intellectuals, journalists and internet users have signed an online petition condemning the lack of press freedom and censorship in China.
In two open letters, 35 prominent former staff and 50 interns at the paper demanded Tuo Zhen step down, saying his interference stood in contrast to the "general attitude of optimism" over China's prospects following the party power transfer in November.
"In recent days, the general attitude at home and overseas following the 18th National Congress has been one of optimism over China's prospects," the letter said, according to a translation published by Hong Kong-based China Media Project.
"The actions of Minister Tuo Zhen, in Guangzhou and on the very front lines of reform and opening, are entirely contrary to the [new] policy orientation."
The staff claimed that more than 1,000 of the paper's articles had been censored or scrapped since Tuo took up his post a year ago, according to a report in the Guardian.
© Copyright IBTimes 2023. All rights reserved.