Chinese Landfills Made To Look Like Traditional Chinese Painting [PHOTOS]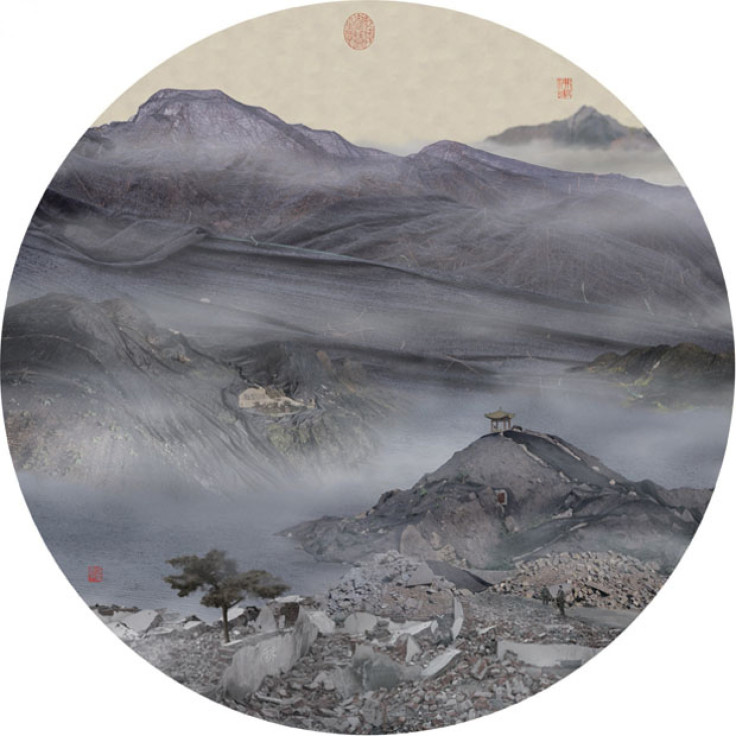 China's pollution problem has been well-documented in local and international media after particularly smoggy days registered hazardous levels of toxic PM2.5 particles in January.
Following a streak of bad air pollution, users on Weibo, China's Twitter-like social media platform, and some local environmental activists joined forces to also draw attention to the nation's groundwater pollution problem.
Chinese photographer Yao Lu, has chosen an interesting spin on China's pollution problem. Yao's photo series, "New Landscapes," combine the traditional Chinese water paintings of picturesque mountainous sceneries shrouded in clouds with China's modern-day mountain ranges — the growing piles of garbage.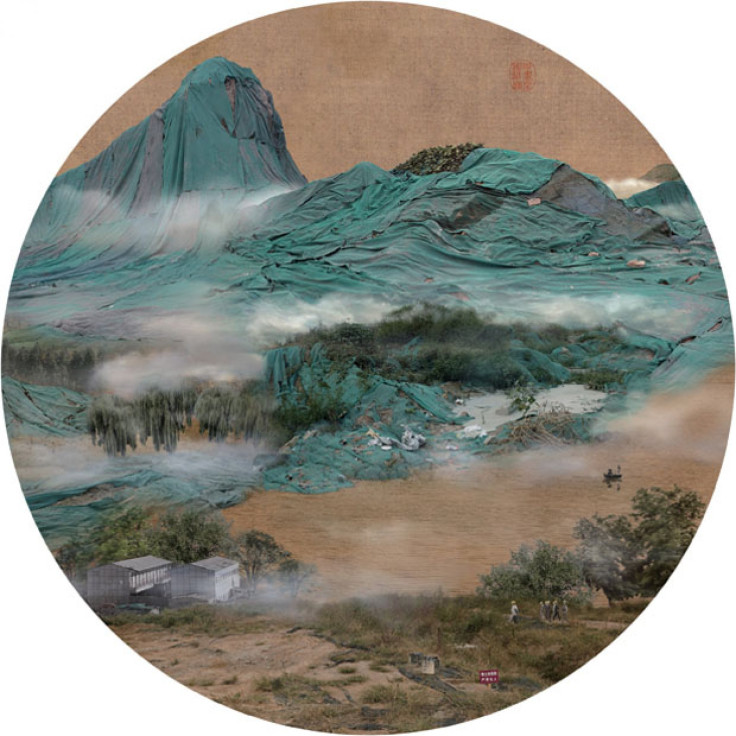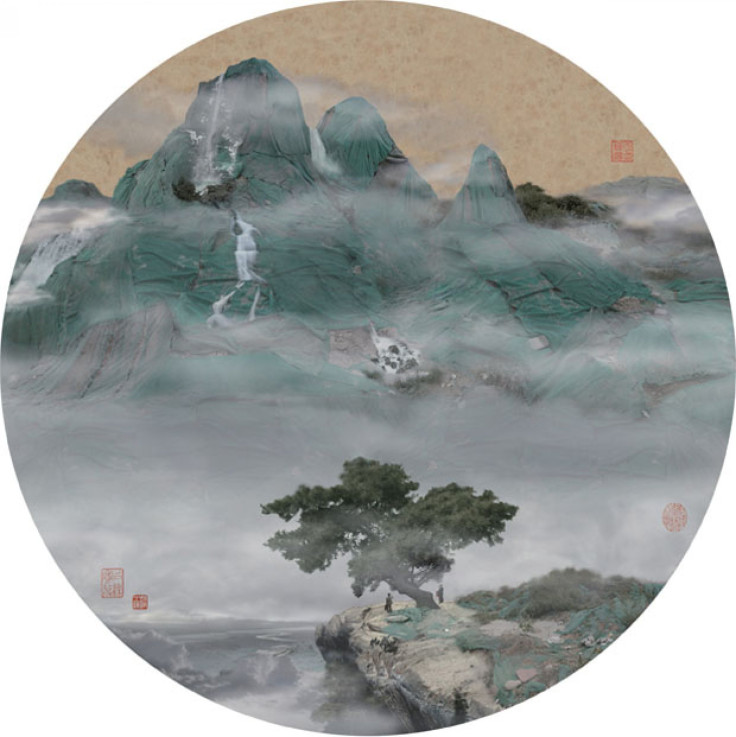 Yao uses a landfill as his mountain range and additional materials to create photo backdrops. After photographing them, Yao adds artificial elements like trees, people, and pagodas to achieve the effect of a real Chinese landscape at first glance.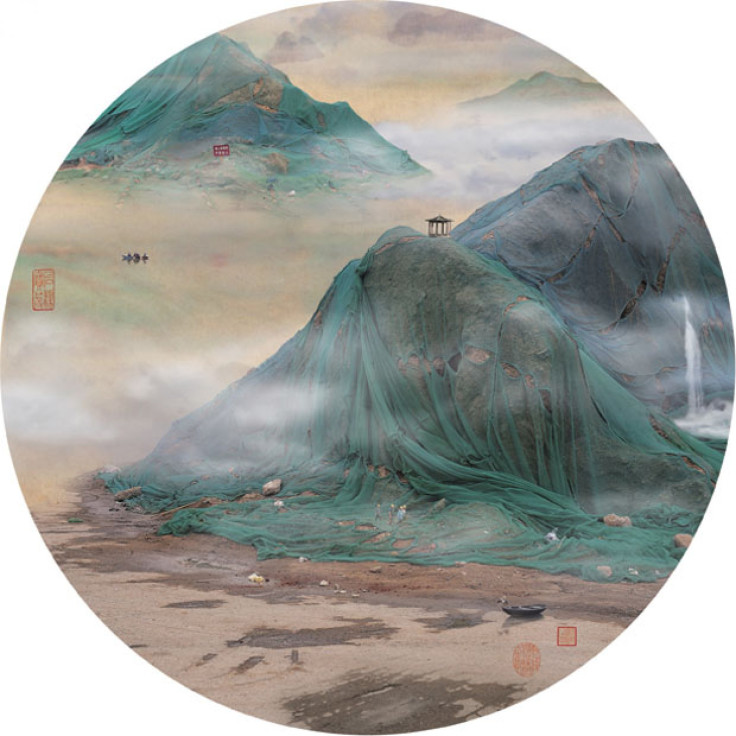 The nation's environmental problems are on the forefront of many citizens' minds as China approaches the official leadership change from President Hu Jintao to Xi Jinping at the end of the National People's Congress meeting under way in Beijing.
Yao's work can be viewed at the Bruce Silverstein Gallery in New York City.
© Copyright IBTimes 2023. All rights reserved.