Chinese Learn Russian For Sukhoi Jets: Pilots Must Read Language To Fly Fighters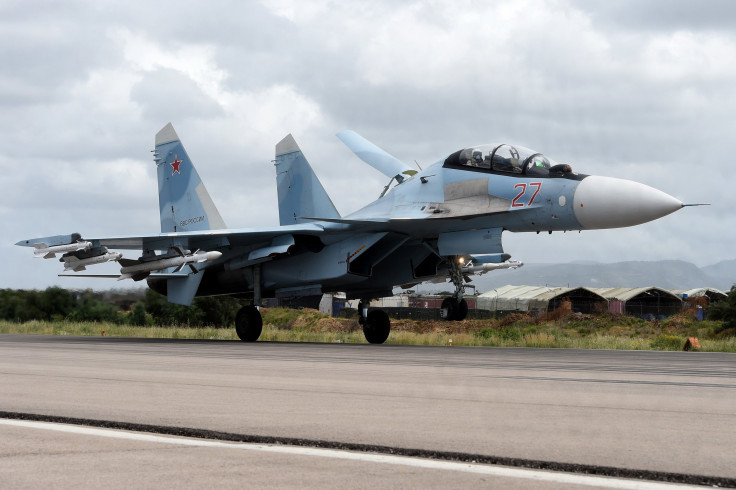 A massive language barrier, even on a military aircraft, evidently isn't a problem for the Chinese military.
China reportedly requested the systems aboard its new and Russian-born Sukhoi Su-35 multirole fighter aircraft be delivered later this year "as is," meaning Chinese fighter pilots will have to learn Russian in order to fly the aircraft, according to Sputnik News.
While the planes will be fitted with BeiDou navigations systems, which are in Chinese, the rest of the planes readouts will be in Russia, Sputnik reported.
The planes were built by state-run Rostec subsidiary Radio-Electronic Technology Concern, KRET. China made the request because its character-based language is difficult to read on LCD screens found onboard, deputy CEO Givi Janjgava told a Russian newspaper.
"Adapting onboard systems in accordance with our customer's national specifications is one of the most important technical procedures. We spent the entire year translating all data readout systems in the cockpit into Chinese," Janjgava said. "However, unlike Cyrillic and Latin inscriptions, hieroglyphics are hard to read from LCD screens. Therefore, the Chinese side requested that we leave everything 'as is', considering that PLA pilots already have experience in flying Russian Su-27s with cockpits not adapted for China, and learned to 'read' onboard information in Russian."
The aircraft is fitted with a glass cockpit and LCD screens, which have shown blurry or small Chinese characters or symbols, and redesigning the cockpits would have been too expensive and time-consuming, Janjgava said.
According to the Diplomat, China had already received four of the Su-35s that are part of a 24 aircraft deal struck in November. The deal called for Komsomolsk-on-Amur Production, one of Russia's top manufacturers, to deliver all of the aircraft between 2016 and 2018.
Considered the best plane among Russia's considerable fleet, Su-35 is capable of both incredible speed and stealth. It's reportedly been clocked at a maximum speed of 1,553 miles-per-hour.
© Copyright IBTimes 2023. All rights reserved.