Chinese Real Estate Price Drop May Be Great News For New York Homeowners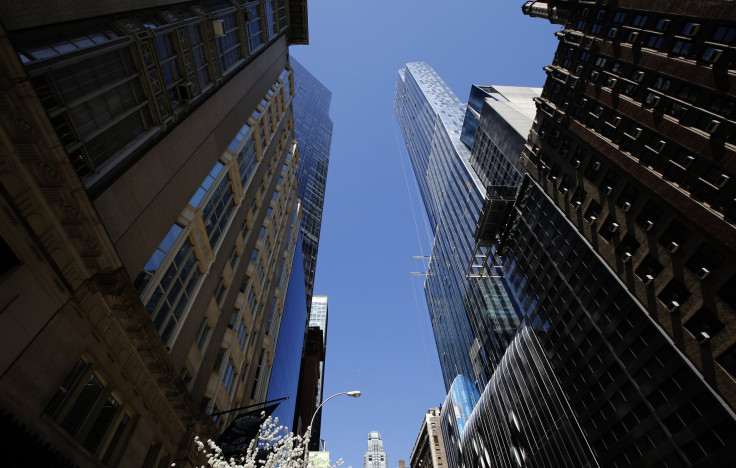 China's real estate sector, despite recent government attempts to spur it, continues to struggle: Two private surveys revealed that housing prices across the country fell 0.3 percent in August, and while nationwide housing prices remain up 4 percent year-on-year, it was the fifth consecutive month that prices have dropped.
In recent years, economists have worried that a sustained fall in China's housing market would pose a grave threat to the Chinese economy as a whole. But an additional concern is that, in a world where an increasing number of Chinese citizens purchase property in foreign markets, a collapse in the real estate sector in their country may result in a flood of money leaving China and making housing even more expensive in markets as far-flung as Vancouver, New York and Sydney.
China is highly dependent on its real estate sector, which comprises 16 percent of the country's GDP growth. And as Chinese exports have grown less competitive in recent years, the economy has relied on fixed asset investment to maintain high GDP growth levels. The process works like this: Chinese state banks provide local governments with more credit, which the governments lend to property developers, whose tall, modern housing complexes dot China's urban landscape. China's citizens, fearful of investing in the country's volatile stock markets, pump their savings into real estate, with the wealthy snapping up multiple apartments in a speculative frenzy.
This iteration has enriched developers throughout China and, given frenetic construction, has kept the economy buzzing. But China's housing boom has also spurred fears of a bubble. Within the past year, Beijing has imposed controls in an attempt to cool down the real estate market, through limiting domestic housing purchases and raising down payment minimums.
But for China's homeowners, a cooling real estate market raises a new problem: Where do they put their money?
One increasingly attractive destination is overseas. The Chinese government imposes strict controls on how much money Chinese citizens can remove from the country, limiting each individual to $50,000. But people can wiggle around this restriction through collaborating with others. "Through swapping bank accounts and other methods, Chinese people can often get as much as a million out of the country," said Patrick Chovanec, an expert in the Chinese economy at Silvercrest Asset Management.
Indeed, in the past year Chinese home-buying in the United States has surged. Real estate purchases by Chinese citizens increased 50 percent in the year up to March 2014 and now total $22 billion in value. And in order to lure high-income Chinese to the U.S., Washington has issued 6,895 EB-5 visas, those granting residency to foreign nationals who invest at least $500,000, to Chinese citizens. The next group? South Koreans -- with a mere 364.
Chinese homebuyers are considerably high end, too, paying a median of $523,148 per home; housing purchases by Canadians, who come from a far wealthier country, averaged only $212,500. Chinese citizens wishing to purchase a home in the United States employ brokers who specialize in selling properties -- often tailored to Chinese buyers through features like feng shui design -- to them. Real estate listings companies like Zillow have signed deals with Beijing real estate firms to make property listings available to Chinese buyers. These trends led James Surowiecki of the New Yorker to state recently that, for the first time, the real estate market has gone truly global.
China's real estate binge in the U.S. may be a reminder of the late-1980s surge of Japanese investment in high-profile American properties. The 1989 purchase of New York's iconic Rockefeller Center by Mitsubishi followed by the similarly high-profile 1990 acquisition of the Pebble Beach golf course led to fears that "Japan Inc." would sweep across the United States -- a fear that dissipated after Japan's asset bubble popped and the country fell into a two-decade slump. In a 2011 report on Chinese investment in the U.S., the economists Dan Rosen and Thilo Hanneman argued that, just as American concern over Japanese investment proved unfounded, worries about China's asset purchases are likewise overblown.
Deals like the acquisition of a 49 percent stake in New York's Park Avenue Plaza in 2011 by SOHO, a prominent Beijing developer, are the exception, not the norm. "Chinese money represents a different type of capital outflow from the Japanese -- it's driven by families and people rather than corporations," Chovanec said.
Lured by the prospect of cleaner air and better schools, an estimated 64 percent of the Chinese population worth $1.6 million or more is either emigrating or attempting to. Also, since assuming China's presidency in 2013, Xi Jinping has launched an ambitious crackdown on graft, punishing officials who display signs of ostentation -- including multiple luxury homes. That's helping push people abroad to buy.
"Because of the anti-corruption drive, you have a whole set of Chinese people who are ambiguous about the state of their wealth," said Chovanec.
In the years when China served as the world's factory, foreign investment flooded into the country and helped transform the once-impoverished nation into the world's second-largest economy. But by 2012, China's capital account achieved a deficit of 3 percent, as capital controls were loosened. With Beijing now hinting that it may loosen these controls even further, the International Monetary Fund has warned China that capital flight may result.
And should this happen, Chovanec said, Chinese money overseas -- much of it invested in real estate -- will have a far larger effect on markets like New York City, where high housing costs have already triggered widespread controversy. A surge of Chinese real estate investment in New York would be a boon for New Yorkers who already own property, but not for those looking for a way in.
"It's worth thinking about what the asset classes are that would receive all these capital outflows, and there's one big answer: property markets," he said.
And according to Chovanec, the aspirations fueling that capital movement out of China are still there, whatever the country's rate of economic growth: "For all the talk about China being the place to be, that China is going to eat our lunch, that China's economy is going to be the biggest and the best, it's worth remembering that so many people in China just want to get their money out."
© Copyright IBTimes 2022. All rights reserved.
FOLLOW MORE IBT NEWS ON THE BELOW CHANNELS