Chinese Ships Leave Behind A Ring Of Poop Around Spratly And It Is Visible From Space
KEY POINTS
At least 236 ships were spotted off the atoll on June 17 alone
The report said this can affect fish resources leading to a hunger crisis
Chinese officials have not formally responded to the reports
The Philippines has decided to investigate reports that hundreds of Chinese ships anchored in the disputed South China Sea are dumping human waste around Spratly Islands.
A U.S.-based geospatial imagery firm had revealed that satellite images proved human waste, sewage, and wastewater from swarms of Chinese ships have accumulated around the reef, causing marine life damage of epic proportions in the region, reported Associated Press.
"While we are confirming and verifying these wastes being dumped ... we consider such irresponsible acts, if true, to be gravely detrimental to the marine ecology in the area," Philippine Defence Secretary Delfin Lorenzana said in a statement.
He added, "Despite conflicting claims and interests by states in the South China Sea, all nations must be responsible stewards of our natural resources and environment."
Beijing and Manila are engaged in a territorial conflict in the South China Sea. The situation worsened recently after China send militia boats to reefs under the Philippines' exclusive economic zones.
In its report, Simularity Inc, a software company creating artificial intelligence technologies for satellite imagery analysis, said "sewage effluent sources in the Spratly Islands include ship wastewater and human habitation without sufficient sewage treatment. When the ships don't move, the poop piles up." The report has been released with the hashtag #ChinaStopShittingOnTheSpratlys.
According to Liz Derr, head of Simularity Inc, at least 236 ships were spotted off the atoll on June 17 alone. "The hundreds of ships that are anchored in the Spratlys are dumping raw sewage onto the reefs they are. This is a catastrophe of epic proportions and we are close to the point of no return," Derr said.
This could damage marine life, causing the fish stock to decline considerably. This can lead to a "hunger crisis and a collapse of commercial fishing as the size of fish stock in the disputed waters is directly linked to the health of its reefs," reported CNN Philippines.
"The damage to the reefs in just the last five years is visible from space. This time period is after and therefore in addition to the well-documented reef destruction wrought by China's giant clam harvesting and artificial island-building," the report said.
Though there isn't any formal response from the Chinese officials, the Chinese Embassy in Manila told CNN Philippines that the report allegedly used an old photo taken in Australia.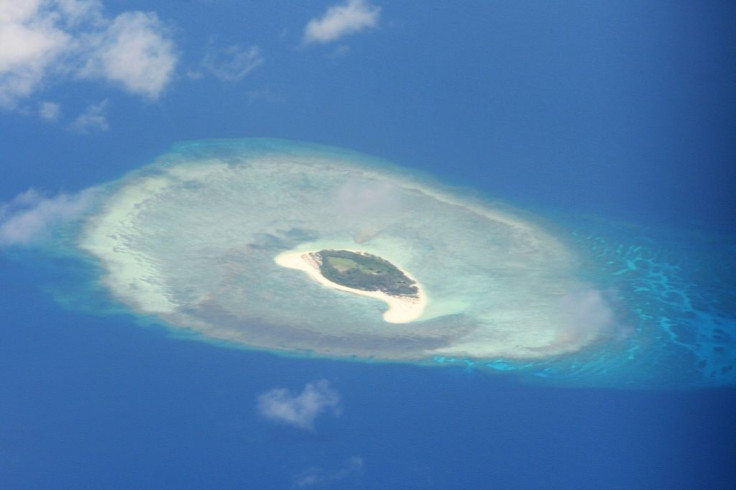 © Copyright IBTimes 2023. All rights reserved.
FOLLOW MORE IBT NEWS ON THE BELOW CHANNELS