Chinese Split Over Plans To Arm Police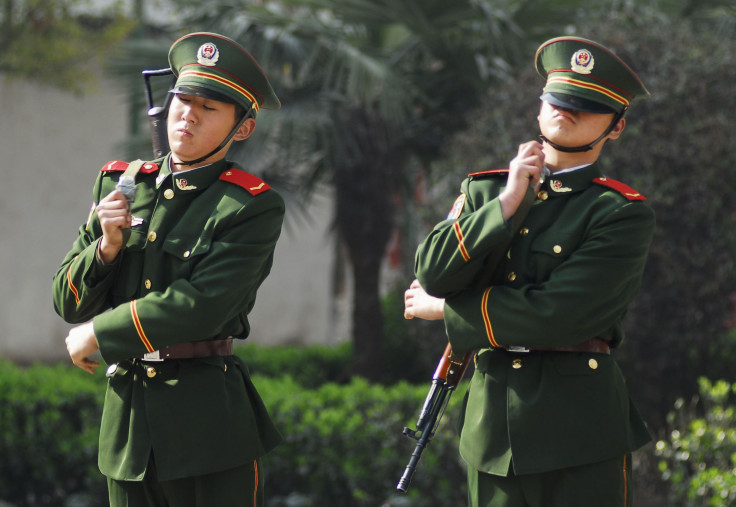 Chinese police forces will carry guns for the first time in six decades in response to the latest instance of deadly mass attack, but the move seems to have caused more concern than applause among Chinese netizens.
"They would be able to react more quickly to emergencies if they carry guns on duty," criminal lawyer Zhang Ping of Beijing Yuandu Law Firm told The Wall Street Journal. Zhang said that Chinese police officers had access to guns before, but usually left them at police stations.
But this latest mandate isn't making all Chinese feel more secure; instead, many commenters on social media site Weibo (NASDAQ:WB) say they're more concerned than comforted by the measure. Many of those commenting voiced anxiety that police may abuse the new privilege and cause violence of their own.
"I'm really scared that police officers cannot control their tempers and fire their guns," one VIP Weibo user, @大胡子水手71, wrote. "And it'll be in the name of antiterrorism!"
In early March a knife attack at the train station in the southern Chinese city of Kunming left 29 people dead and more than 140 injured. Just months before, in October 2013, an intentional car crash in Beijing's Tiananmen Square killed five people and injured 38.
Traditionally Chinese police don't carry guns, but the spreading fear of mass violence has forced authorities to react by allowing more than 1,000 Shanghai street patrol officers to carry 9mm handguns. The government also announced weapons-training plans for more officers across the country.
Other netizens point to recent violent incidents involving the police, one involving a drunk police officer shooting and the killing of a pregnant woman in the province of Guangxi in late 2013, another involving three police officers beating two pedestrians without just cause, to question whether the move is indeed in the interest of the public.
"The police shooting of a pregnant woman before should serve as a warning bell," another VIP user, @西风落日无语, opined.
Many others believe the move is warranted, and that police officers deserve the trust of the public and the government, and forewarn that the authorities should be prepared for inevitable incidents involving the police.
"We have to trust the police if we want them to protect us," @望风哥 wrote. "Don't take the guns back if any problem occurs."
A recent poll from Phoenix New Media found that 57 percent of respondents support arming some police, according to the Wall Street Journal.
© Copyright IBTimes 2023. All rights reserved.