Chinese Stocks Listed on U.S. Exchange Hammered by DoJ Probe Into Accounting Fraud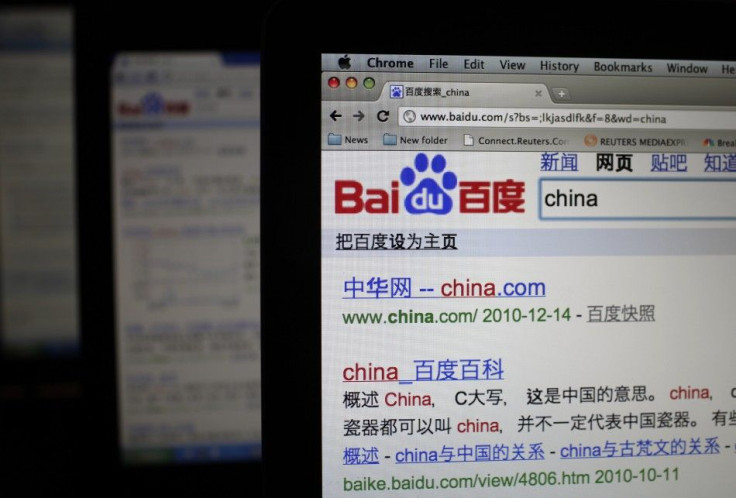 Shares of some Chinese companies that trade in New York dropped sharply following a report that the U.S. Department of Justice is probing allegations of accounting fraud at these firms.
Robert Khuzami, enforcement director at the Securities and Exchange Commission (SEC) told Reuters: "There are parts of the Justice Department that are actively engaged in this area," and added that federal prosecutors are involved in investigating Chinese companies.
"I think that you will see greater [Department of Justice] involvement as time goes on," he added.
However, Khuzami would not identify which Chinese companies are under investigation.
American Depositary Receipts (ADRs) of Baidu.com (Nasdaq: BIDU), which operates China's most popular online search engine, plunged 9.17 percent; Sina Corp. (Nasdaq: SINA), which runs Weibo, a service similar to Twitter, plummeted 9.70 percent (at one time, shares were down as much as 16 percent).
ADRs of Youku.com (NYSE: YOKU) plunged 18.41 percent, Spreadtrum Communications (Nasdaq: SPRD) lost 10.90 percent; Shanda Interactive (Nasdaq: SNDA) fell 8.75 percent.
Also, Soho.com (Nasdaq: SOHU) tumbled 4.69 percent; while ADRs of NetEase.com (NASDAQ: NTES) slipped 2.23 percent.
There have long been suspicions that Chinese companies which are listed on U.S. bourses do not adhere to strict accounting standards. Another problem is that the Chinese government prohibits U.S. regulators from examining China-based auditing firms.
Jeff Papp, an analyst at Oberweis Asset Management Inc., told Bloomberg that Internet stocks are particularly vulnerable to heavy sell-off pressures due to their high valuations.
There is "continued aversion to risk," he said. "High-beta names are just not in favor in the current environment."
© Copyright IBTimes 2023. All rights reserved.