Chinese In Uganda: Exploiters Or Economic Partners?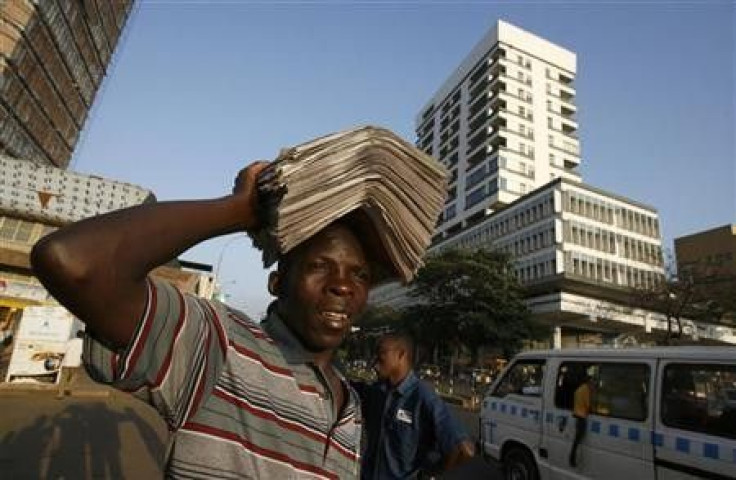 Forty years after President Idi Amin expelled 90,000 Indians from Uganda, another Asian group has entered the East African country in large numbers to heavily influence the local economy.
China's enormous investments on the African continent include a significant involvement in Uganda, a land beset by poverty, but rich in minerals and, perhaps, oil (Winston Churchill famously described Uganda as the 'pearl of Africa').
However, the Chinese presence in Uganda differs greatly from the Indian experience – indeed, Indians, mostly Gujarati Hindus, had settled in Uganda, and other parts of East Africa, in the 19th century to help build railroads at the invitation of the British.
Over their century-long stay in Uganda, Indians became part of the fabric of the nation (even if they kept their distance from native Africans) and eventually controlled 90 percent of the economy. Amin had accused the Indians of exploiting African labor and of mistreating black people – culminating in his deportation order.
Now, in 2012, some Indians have returned to Uganda to seek their fortune, but they have to compete with thousands of Chinese who have poured into the capital city of Kampala and other cities in recent years.
Not only have Chinese traders set up shops in Kampala (mostly selling cheap products imported from their homeland), but on a larger scale, China has become Uganda's number one trade partner, replacing Britain.
Indeed, BBC reports that major infrastructure projects involving roads, electrical power and communications, are now in the hands of Chinese state-owned firms.
Yet, life for the average Ugandan remains hard – inflation has run as high as 30 percent, while at least one-third of the population lives in poverty.
Some of the frustration wrought by poverty and want has been turned against the Chinese.
Last summer, some African traders in Kampala shut down their stalls to protest a weak currency as well as Chinese businessmen who were undercutting them, by offering cut-rate prices on cheap products.
At that time, Issa Sekito, a spokesman for the Kampala City Traders Association, wanted the government to place limits on Chinese trading activities in the area.
"Over the years, we have been complaining to [the] government over the aliens doing petty trade, especially the Chinese -- who come in as investors," he told BBC.
Since that time, resentment against Chinese trading practices has continued to fester.
However, earlier this month, James Mulwana, the chairman of Standard Chartered Bank, aimed his ire at Uganda's weak immigration controls, not on the Beijing government.
"Petty trade is not encouraged by the Chinese government," he told Ugandan media.
"The onus is on the immigration departments of the relevant country to set certain rules one needs to follow and the amount of money that one needs to have to be considered an investor in a country."
Thus, while Ugandans bristle at the presence of small-time Chinese traders, on the whole Uganda seems to embrace investments into the country by the Chinese government, which it views as key to its future economic growth.
Moreover, perhaps sensitive to charges of exploitation, Chinese firms have taken to hiring substantial numbers of Ugandans in their enterprises and have donated money to build schools, hospitals and other worthwhile projects.
For example, in April of this year, China's ambassador to Uganda, Zhao Ya Li, announced Beijing was planning to construct a multi-million dollar school that would teach Chinese to local students, in order to broaden trade and cultural ties between the two countries.
"Many Chinese firms and companies are coming to Uganda. [The] learning of Chinese will definitely open new windows for Ugandans in terms of employment opportunities," Zhao said.
"Trade investments and people to people relationships are expanding every year, but with education, the foundation for modernization and development will be boosted further."
He estimated that more than 200 Chinese companies currently employ about 30,000 Ugandans – these numbers are surely to rise in the coming years.
Margaret C. Lee, an associate professor of African and Afro-American Studies at the University of North Carolina at Chapel Hill wrote of Uganda's conflicting views of the Chinese in their country.
"The Ugandan government and the formal and informal traders have a totally different perspective on the consequences of Uganda-China economic and political relations; and the formal and informal traders have a conflicted relationship with the Chinese," she said.
"On the one hand they see them as competitors and on the other they see them as economic partners."
FOR FREE to continue reading
✔️ Unlock the full content of International Business Times UK for free
offer available for a limited time only
✔️ Easily manage your Newsletters subscriptions and save your favourite articles
✔️ No payment method required
Already have an account?
Log in
© Copyright IBTimes 2023. All rights reserved.