Chris Daughtry Sued: Ex Band Members of Absent Element to Sue Former 'American Idol' Finalist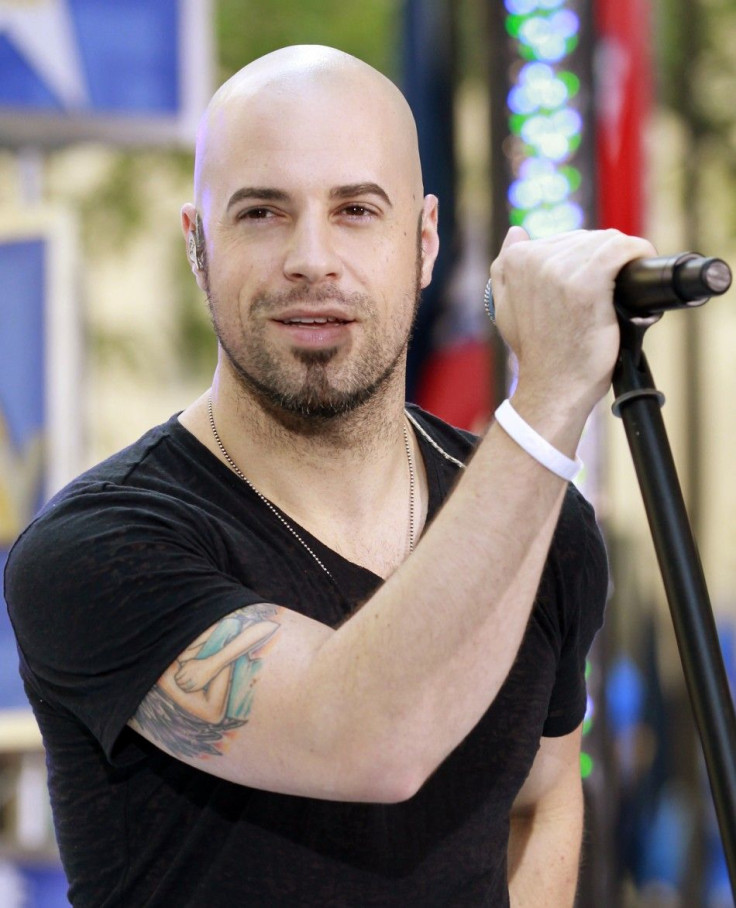 Chris Daughtry, a former finalist of American Idol, is being sued by his ex-band members of Absent Element, claiming they are owed royalties for four of his hit songs.
Before being a finalist on American Idol in 2006, Daughtry was the lead singer in a band called Absent Element with bass player Ryan Andrews, drummer Scott Crawford, and guitarist Mark Perry, established in 2004.
Andrews, Crawford and Perry filed a suit in North Carolina on Thursday, which stated that they are owed royalties for songs they had a hand in writing. The songs include Home, Breakdown, Conviction and Sinking. They are suing for constructive fraud, breaches of fiduciary duty, unfair trade practices, and other deceptive and wrongful conduct, as stated in the lawsuit.
All four members wrote music and lyrics for Absent Element's songs, collaborated on the arrangement and recording of those songs, regularly consulted with each other on matters relating to the business of the band, and made partnership decisions based on majority votes, the lawsuit read, as reported by The Charlotte Observer.
The suit also said that they foursome had an agreement to share revenues prior to the release of the songs.
Daughtry shared this understanding ... and conducted himself in a way that reflected that understanding, the lawsuit read.
Chris Daughtry posted a statement on his fan website, claiming that he wrote all of the songs himself.
I am very hurt by these false accusations, Daughtry wrote on Friday. The songs listed in this lawsuit were written solely by me and no one else and at this time, I have no further comment.
Chris Daughtry is the third most profitable American Idol contestant in record sales and concert profits, behind Carrie Underwood and Kelly Clarkson. His self-titled first album released in November 2006 sold six million copies followed by 2009's Leave This Town and 2011's Break the Spell.
© Copyright IBTimes 2023. All rights reserved.