Chuseok— A Festival With Two Faces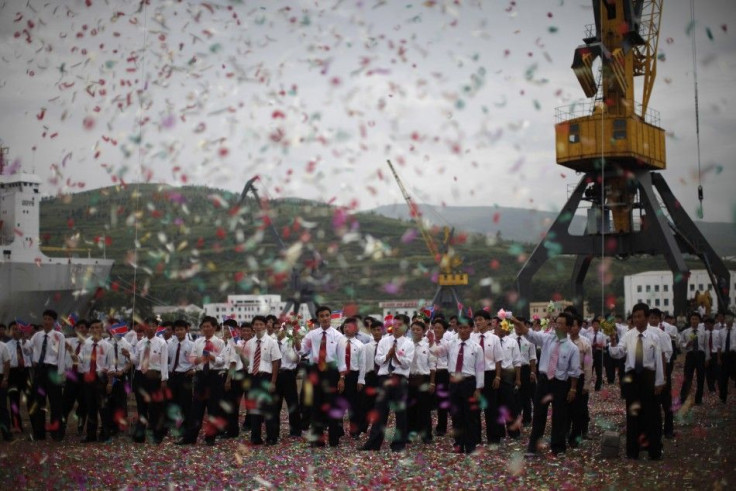 The day is almost half-way over as the sun slowly fades in brightness over Hongdae, where hundreds of restaurants, bars, night clubs, and shops outline the streets and become an important center for a night life in Seoul, South Korea. On Monday, more foreigners and locals will grace the streets and fill the district with more life and vibrancy as the country celebrates the grandest holiday of the year, Chuseok.
Excitement fills the air as local people busy themselves preparing for traditional foods, among them Songpyeon, half-moon cakes made from ground glutinous rice and with fillings such as honey and ground chestnuts or beans. The festival, a three-day thanksgiving celebration for good harvest is not complete without seeing on their table other delectable Korean customary meat dishes like Song Pyun and Go Gi San Juk, or Korean style Pizza, Jeon; and Sik Hye, the local style rice drink.
Held every fifteenth of the eight month of lunar calendar, this year's Chuseok falls on a Monday, but the holiday begins on Sunday. It is a festival that started in ancient time, when Korea was still known as the kingdom of Silla. The merrymaking was believed to have been instituted by Silla's third king, Yuri Park, to celebrate the kingdom's victory over its rival kingdom Balhae, and to perform ritual worship to harvest moon.
After the division of Korea between south and north, Chuseok saw a deviation from a customary celebration in two countries.
A Westernized Korea
Enjoying fifteenth place in having the largest economy in the world, the seventh largest trading partner of the United States, and having been recorded a 3.4 percent economic growth in GDP in Q3 this year, South Koreans never hesitate to spend a fortune for this once-a-year festival.
Highlighted with traditional practices of paying respects to ancestors in the morning through an in-house memorial service called Charye, where lavish foods and generosity of presents set the tone of the day, South Koreans find Chuseok a reason to spend time with family, reach out to long-lost friends and relatives, and share stories, tears and joy.
After Charye, the families visit their ancestor's tombs and engage in Beolcho, a traditional ritual clearing of weeds which may have covered the graves. Chuseok concludes by gazing over an awe-inspiring full harvest moon, marveling on folk dances like the local circle dance called Ganggangsullae, or simply appreciating life and their partners with a kiss.
A Communist North Korea
Neither foods nor presents are among the priorities in celebrating Chuseok in North Korea, a country known for its heavy expenditures in developing nuclear weapons and other sophisticated military ammunition rather than on welfare services. North Korea started to recognize Chuseok in 1988 due to a belief that celebrating traditional holidays in different family rituals would only blemish the principle of equality in a totalitarian state.
Korea Times reported that North Koreans highlight Chuseok with a visit to the graves of the founding members of North Korea and the relatives of Kim Jong-il. Both the high-ranking military officials and those of the Worker's Party present bouquets or wreaths before the tomb of Kim's grandparents.
Lee Yoon-gul, president of North Korea Strategic Information Service Center was quoted on Korea Times that Chuseok is a holiday for North Koreans to idolize and venerate their 'dear' leader Kim Jong-il and his family.
North Korea's strongman appeared before the public Friday, and admired on his massive military parade held in central Pyongyang for the founding anniversary of communist Korea, Chosun newspaper said. Thousands of North Korea's Peasant Red Guards marched towards Kim Il Sung Square bearing rifles and rocket launchers. Tailing on the parade were military trucks armed with missiles.
There is no ground to believe that Chuseok in North Korea will not be as militaristic as most of its holidays are.
© Copyright IBTimes 2023. All rights reserved.