Cleveland Browns Have No Plans Of Trading Kareem Hunt Amid Ongoing Row
KEY POINTS
The Browns have declined Kareem Hunt's trade request and may hand him fines for missing team training
Hunt is seeking a contract extension before he can willfully participate in practice
His issue compounds the woes of the ballclub with Deashaun's Watson sanctions still unclear
Kareem Hunts wants to be traded, but it appears he will have to wait for now.
The 27-year-old is seeking a contract extension and has reportedly refrained from participating in team drills in the meantime.
The Cleveland Browns are aware of Hunt's demands but have reportedly told the Pro Bowl running back that they will not be trading him despite his request per Mary Kay Cabot of Cleveland.com.
The 2017 NFL Rushing Yards leader is set to earn a base salary of $1.35 million in 2022 with a $1.5 million roster bonus.
He also has a per-game roster bonus of $200,000 each, which could bring him up to $3.4 million according to Pro Football Talk.
The outlet also added that Hunt is planning to participate only in individual drills.
However, he hardly has leverage on his status at the moment with the Browns possibly fining him if he does not participate in team drills.
Hunt missed team drills in the past two practices but returned on Sunday, August 7.
Asked about the Ohio native's case, Browns coach Kevin Stefanski declined to comment on Hunt's trade request per ESPN's report.
He also did not mention anything about the possible fines that could be handed to the former third-round pick of the 2017 NFL Draft.
"I'm not going to get into really anything that has to do with our players and conversations," Stefanski stated.
Hunt is set to become a free agent after the 2022-23 NFL season.
Last season, he recorded 560 yards from scrimmage—386 rushing, 174 receiving—and five total touchdowns in eight games.
The Hunt trade row is the latest issue that Cleveland has to deal with.
Also on the table for the Browns is the status of Deshaun Watson.
As of this writing, the Browns are waiting to see how long the three-time Pro Bowl quarterback will be suspended for violating the NFL's conduct policy.
The 26-year-old play-caller was initially suspended for six games by disciplinary officer Sue L. Robinson.
However, the NFL is reportedly appealing the ruling and seeking a tougher penalty on Watson.
The NFL is allegedly seeking an indefinite suspension that would see Watson sit out the entire 2022-23 NFL season.
However, the NFLPA is working with Watson on this issue and may sue the league if this will be carried out.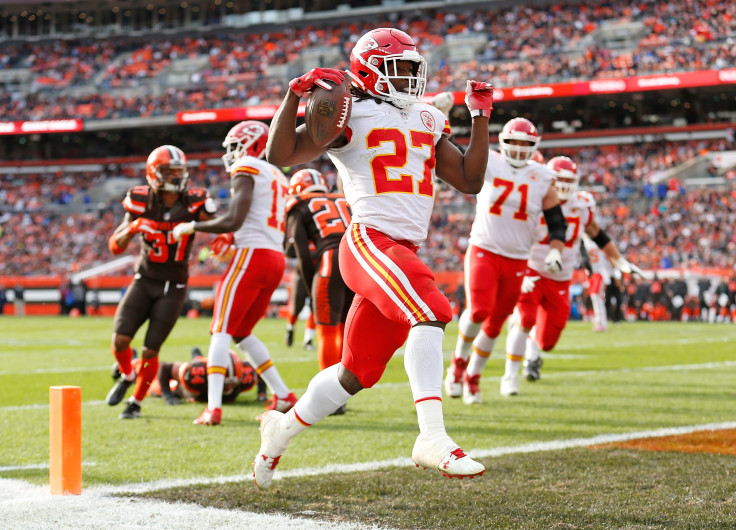 © Copyright IBTimes 2023. All rights reserved.