Cleveland Cavaliers vs. Boston Celtics: Game 5 Prediction, Betting Odds For 2017 East Finals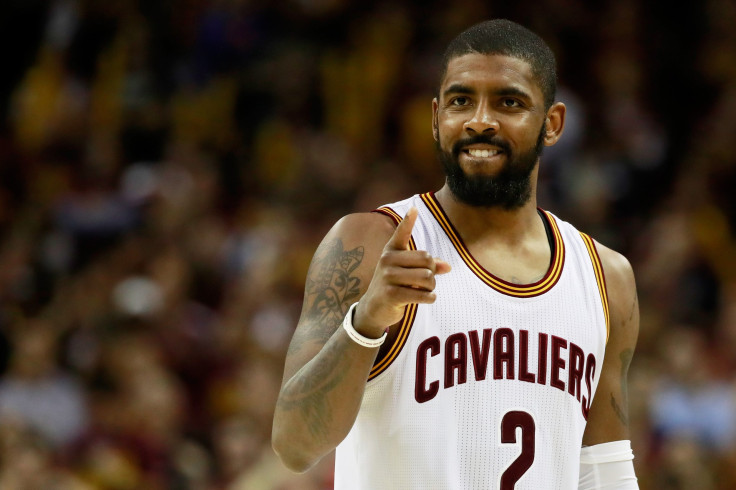 With the Cleveland Cavaliers set to visit the Boston Celtics in Game 5 of the Eastern Conference Finals Thursday night, the 2017 NBA Finals matchup should be made official one week before the series begins. The Golden State Warriors punched their ticket Monday when they swept the San Antonio Spurs, and the defending champions are about to clinch their berth on the home floor of the No.1 seed.
There has been little doubt since the start of the playoffs that the Warriors and Cavs would meet in June for a third consecutive year. Golden State cruised to the finals with a 12-0 record in the postseason, winning by double-digits in all but two games. Cleveland's road hasn't been quite as easy, though they only have one loss and still haven't really been tested.
Boston took Game 3 in the Cavs' only hiccup of the postseason, though Cleveland has never really been in danger of being upset in the series. LeBron James had his first bad game of the postseason, and another might not be coming for a while.
The basketball world lost it's mind when James finally had a poor playoff game as he scored 11 points and the Cavs blew a 21-point lead. But bad games happen, even for the all-time greats, and he bounced back with 34 points, five rebounds and six assists on 55.6 percent shooting.
James, however, wasn't the best player on the floor in Game 4. That honor belonged to Kyrie Irving, who picked up his team when James went to the bench in the second quarter with four fouls. The point guard scored 42 points in Cleveland's 112-99 victory, making 15 of his 22 field goal attempts.
"In the back of my mind I'm saying to myself, 'They cannot tie up this series,' " Irving said of the Celtics after Game 4. "We cannot go to Boston 2-2."
James has gotten a big performance from at least one of his All-Star teammates in every game against Boston. Kevin Love was terrific in the series opener with 32 points on 16 shots, and he was Cleveland's best player in the Game 3 loss with 28 points and 10 boards. Both Irving and Love had it going in the Game 2 rout, and Game 5 might be yet another one-sided affair at TD Garden.
"I feel like we're humble enough to know we haven't played well at home," Celtics forward Jae Crowder told reporters Tuesday night. "We want to give our home crowd a better outing than we put out the past two games."
The Cavs are 10-point favorites on the road, via OddsShark, and the over/under is 215.
As well as Boston played in the regular season with 53 wins and a 30-11 record at home, they simply don't have the pieces to compete with Cleveland when the Cavs are close to firing on all cylinders. Having lost leading scorer Isaiah Thomas until next season, the Celtics need to get production from unlikely sources in order to have a chance.
That's what happened in their improbable Game 3 win. Marcus Smart, who made just 28.3 percent of his three-pointers in the regular season, hit seven of his 10 shots from behind the arc. Jonas Jerebko came off the bench to score 10 points without missing a shot after he totaled just eight points in the previous nine games.
Unless something similar happens in Game 5, the series is not going back to Cleveland.
Prediction: Cleveland over Boston, 115-100
© Copyright IBTimes 2023. All rights reserved.