Cleveland Cavaliers vs. Golden State Warriors: Game 4 Prediction, Betting Odds For 2017 NBA Finals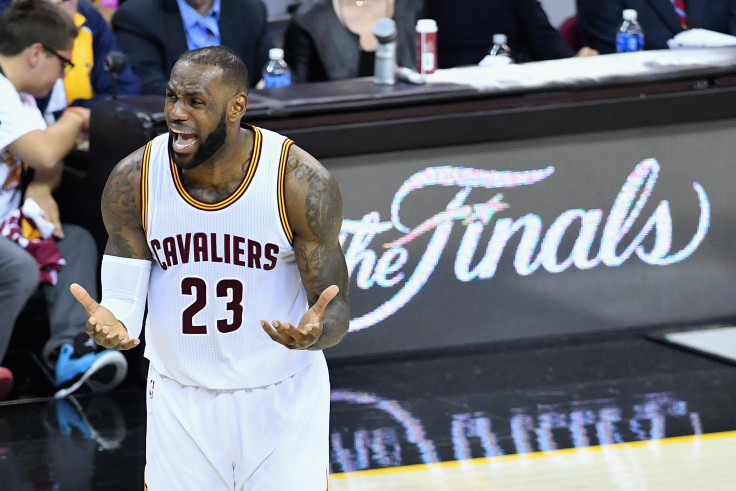 With a 3-0 series lead in the 2017 NBA Finals, the Golden State Warriors are well on their way to winning their second title in three years. The only question ahead of Friday night's Game 4 is whether or not they'll be the first team ever to be perfect in the playoffs.
After watching the Warriors go undefeated through 15 postseason games, it might be hard to find any Game 4 prediction that has the Cavaliers extending the series. Golden State survived Cleveland's best shot in Game 3, and the second NBA Finals sweep of LeBron James' career is on the horizon. The betting odds reflect as much with the Warriors favored by 6.5 points on the road, via OddsShark, in what will probably be the last game of the NBA season.
READ: Kevin Love Trade Rumors Will Continue After 2017 NBA Finals
In some ways, this year's series has been similar to the first matchup between the Warriors and Cavaliers. Cleveland improbably took Golden State to six games behind a historic effort by James, but the team never really had a chance to win the series without the injured Kyrie Irving and Kevin Love. The same could be said for this year, when despite having three healthy All-Stars in the starting lineup, the Cavaliers simply aren't good enough to beat one of the greatest teams ever assembled.
"I said it after we won the Eastern Conference finals that we're getting ready for a juggernaut," LeBron James said during Wednesday's postgame press conference. "It's probably the most, most firepower I've played in my career. I played against some great teams, but I don't think no team has had this type of firepower."
Cleveland could have won Game 3 had they played better in the final two minutes of the fourth quarter, and their mistakes down the stretch will haunt them this summer. But it was just further proof that they need to be just about perfect in order to defeat the Warriors, and no team can do that four times over a seven-game span.
Ending Game 3 with 39 points, 11 rebounds and nine assists, James is averaging a triple-double for the series. The NBA's best player is scoring 32 points per game on 55.4 percent shooting, and it still might not be enough to get Cleveland even one win.
The Cavs have been unable to get big performances from their three stars at the same time. James has been terrific in every contest, though he didn't get any help in the series opener. Love scored 27 points in Game 2 as Irving had more shot attempts than points. Irving put on a show with 38 points in Game 3, but Love made just one field goal.
Even if James, Love and Irving all find a way to click in Game 4, they'll still have to keep up with maybe the greatest offense the league has ever seen. Friday's over/under is 228.5, and the Warriors are averaging 121 points per game this series.
Kevin Durant is on his way to winning the NBA Finals MVP with 34 points per game and the biggest shot of the series. Stephen Curry is nearly averaging a triple-double with 28.7 points, 9.7 rebounds and 9.0 assists per game. To make matters worse for the Cavs, Klay Thompson has found the shooting touching that he had previously lost this postseason, scoring 52 points on just 30 shots in the last two games.
Expect another big game from James, and Cleveland won't go down without a fight, but it likely won't be enough to keep their now slim championship hopes alive.
Prediction: Golden State over Cleveland, 125-115
© Copyright IBTimes 2023. All rights reserved.