CM Punk Gives Honest Take On WWE's Future Post-Vince McMahon Era
KEY POINTS
CM Punk believes Vince McMahon changes nothing behind the scenes in WWE
Punk equates his walkout to that of Sasha Banks and Naomi's with how WWE responded publicly
Triple H has been named as the new head of creative since McMahon's retirement
CM Punk made his bombastic return to pro wrestling in August 2021 with All Elite Wrestling (AEW), and fans continue to expect big things from him even after spending seven years away from the ring.
With Punk back in the business as an active performer, his confidence to speak his mind has been on display since his return.
During the San Diego Comic-Con held from July 21 to 24, Punk was asked for his opinion regarding the sudden retirement of then-WWE chairman and CEO Vince McMahon amid the hush money scandal.
Punk, as he has always been since his indie wrestling days, was unapologetic in his response.
"You think because he [McMahon] tweeted that 'I'm retired' that he's not going to be hands-on, and he's not going to [run the show]?" Punk noted.
"Sure, we all are [hopeful of a change], but I don't think the structure there [in WWE] … I don't think the culture there changes. At all. I think it is what it is."
Punk went on to use the analogy of his walkout and that of Sasha Banks and Naomi's, and then compared it with the rumored news of Brock Lesnar's own strike last July 22 to characterize why he does not think things are set to completely change just yet.
"They announce on SmackDown that 'Gosh darn, we're so disappointed in them (Banks and Naomi), they really let our fans down," he stressed. "Brock splits, comes back obviously, I think he worked the show, but where was Michael Cole saying 'Man, Brock Lesnar really let these fans down?"
"I walked out, they went on TV and they called me a quitter. What's changed?" Punk later added.
It seems that Punk's issues with WWE have not cooled down since he decided to leave the company in 2014 and the bad blood remains.
McMahon's sudden retirement came about after the Wall Street Journal (WSJ) revealed in mid-June that he had given out a $3 million settlement to a paralegal that was hired in 2019 in order to keep quiet about their affair.
That number has since ballooned to $12 million in settlement and four women in a follow-up piece by WSJ about two weeks ago and inevitably led to McMahon announcing his retirement via Twitter.
Since his departure, his son-in-law Triple H--whose real name is Paul Levesque--has been named the head of creative, and fans have great expectations of him owing to his performance as head booker of NXT during the mid-2010s.
While there is no substantial report to back up Punk's claims, it remains to be seen whether pro wrestling media like Sean Ross Sapp of Fightful and Raj Giri of Wrestling Inc. will release news to refute him.
For now, WWE fans are gearing themselves up for a renaissance with Triple H at the helm.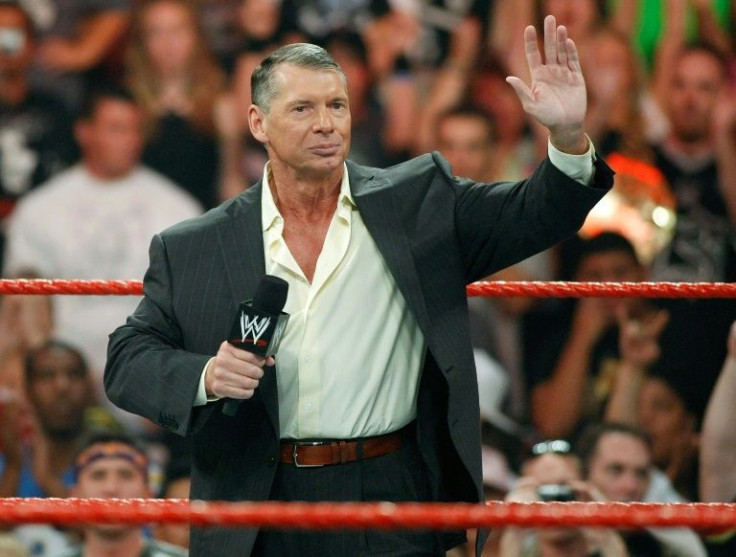 © Copyright IBTimes 2023. All rights reserved.