Coal Dependence, Extreme Weather Events Putting China's Climate Efforts At Risk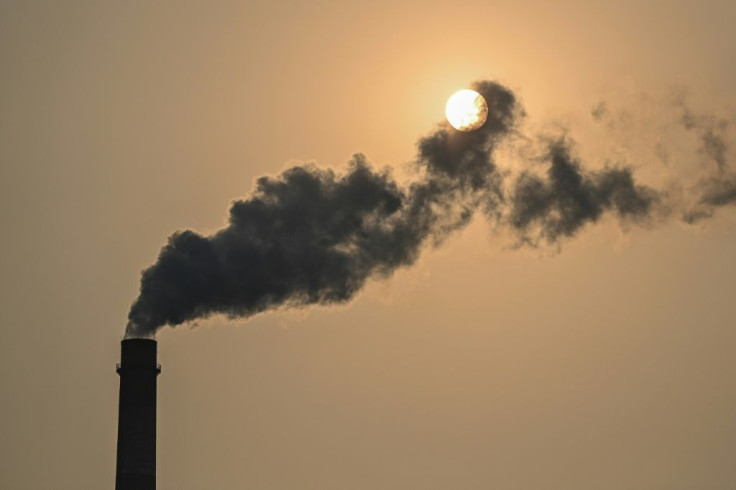 KEY POINTS
More power plants pose a huge obstacle in China's low-carbon transition: CREA's Xinyi Shen
China's drive for energy and food security is driven by climate change: ODI's Rebecca Nadin
Xi Jinping recently said China will carve its own carbon emissions path
China, the world's largest carbon emitter, has set itself an ambitious goal to peak carbon emissions by the end of this decade, but its struggles in giving up coal use amid extreme weather events are jeopardizing those targets.
Before record rainfall in recent days that triggered flooding in Beijing and the surrounding province of Hebei, China battled an intense and prolonged heat wave that significantly spiked cooling demands. Xinyi Shen, researcher at independent research group the Center for Research on Energy and Clean Air (CREA), told International Business Times that the heat wave "profoundly" affected the Chinese economy.
Power rationing became common in several Chinese provinces and the extreme heat led to delays in delivering goods and added costs for companies.
Beijing has stepped up construction of coal plants in a bid to meet surging power demand, but it "poses a significant obstacle to China's low-carbon transition, ultimately resulting in a considerable number of stranded assets," Shen said.
Building new coal power plants will only complicate and financially strain China's climate pledges, she said. Accelerating energy transition and moving away from coal will help, but she also said "a faster emissions peak is required to align with Paris agreement targets."
While China has made significant strides in renewable energy through wind and solar installations, Shen noted that the country has "given little indication" of its emission reduction plans after its 2030 goal of peaking carbon emissions. Beijing aims to achieve carbon neutrality by 2060.
China's reliance on coal isn't the only stumbling block in its climate action efforts. Climate change is altering local weather conditions across the country, and at different rates, Rebecca Nadin, Director of Global Risks & Resilience at ODI, a global affairs think tank, told IBT.
"There is no doubt China is highly motivated to tackle climate change and address increasing environmental degradation," she said in emailed comments, pointing out that the country recognized as early as the late 1980's that it was among those most vulnerable to climate change. But then China isn't a homogenous unit with evenly dispersed socio-economic growth.
China's vast demographics and diverse topography means climate conditions are different in various regions. Climate risks are changing in the country and the impacts on people across different regions are also different.
Due to regional disparities in development and changing climate, "a one-size-fits-all approach" will be unlikely to help, she noted.
China's commitments to emission reductions will only have a meaningful impact if its pledges are mainstreamed in both the dual circulation strategy – Beijing's plan to become self-reliant on resources, energy and technology – and urbanization policies.
Last month, Chinese President Xi Jinping said his country will set its own carbon emissions targets. His comments were made during the visit of John Kerry, the U.S. special envoy on climate change, to Beijing; Kerry had called for faster climate action while in Beijing.
"The key thing to note is that China is driven and motivated to be energy and food secure and this is driven by both climate change and geopolitical considerations," Nadin said.
Following the recently-concluded G20 meetings on climate change that ended without a joint communique, reports emerged that China supposedly had obstructed the discussions. China has rejected the reports, saying geopolitics obstructed the discussions.
Kevin Rudd, former Australian diplomat in Beijing and former president and CEO of Asia Society, wrote that China's September 2020 pledge of becoming carbon neutral by 2060 marked a crucial new era in the geopolitics of China's climate leadership as it will "be judged more sharply than ever before."
© Copyright IBTimes 2023. All rights reserved.