'From The Coast To The Himalayas': China Tests Its New Rocket Launcher System At High Altitude
KEY POINTS
Analysts said the PCL191 could be deployed anywhere from the coast to the Himalayas
The missile has a 500-km range and can hit any Indian military base along the LAC
The test comes as India and China held another commander-level round of talks
Amid border skirmishes with India, China has reportedly tested the precision strike capability of its new rocket launch system at high altitudes.
The Chinese state broadcaster has announced that the People's Liberation Army (PLA) used the PCL191 multiple launch rocket system to hit a target several kilometers away in a desert in the Western part of the country, reported South China Morning Post.
This comes as China and India recently held talks to resolve the border stand-off in the Ladakh region, which witnessed the death of Indian and Chinese soldiers in Galwan in 2020.
"The PCL191 brigade could be deployed anywhere in the country, from the coast to the Himalayas, and take on challenges like the border dispute with India, or even a Taiwan contingency," Beijing-based military commentator Song Zhongping told South China Morning Post.
The range of the rocket launch system is 500 km, which means the missile could hit any Indian military base along the Line of Actual Control – the de facto boundary, analyst Zhou Chenming, a researcher with the Yuan Wang military science and technology think tank in Beijing, said.
"The PCL191 is more capable when it's deployed at high altitude, with its maximum range having been extended several times," Chenming told the news outlet. The system also is backed by China's BeiDou satellite navigation system, he added.
China unveiled the Type PCL191 in 2019, and according to reports, the state-of-the-art piece of weaponry is capable of firing both rockets and ballistic missiles. The system is said to have the capacity to carry eight 370mm rockets.
Since the Galwan clashes, both countries had amassed troops at the Line of Control. In September, India said the country's army had used helicopters to send M777 howitzers to the front line. The PLA responded by deploying its PCL191 brigade and a hundred PCL181 truck-mounted howitzers.
Meanwhile, according to the Chinese state-backed Global Times, the recent meeting between India and China saw both countries agreeing to "narrow differences through dialogue" to avoid the escalation of conflicts.
Qian Feng, Director of the Research Department of the National Strategy Institute at Tsinghua University, told the Global Times on Sunday that the "most dangerous" moment in bilateral relations has passed. "Through joint efforts, China-India relations have gained upward momentum since the clashes at the Galwan Valley. The overall atmosphere is positive, Qian said.
However, many Chinese observers believe that it would take some time for the two countries to reach a solution both sides can accept.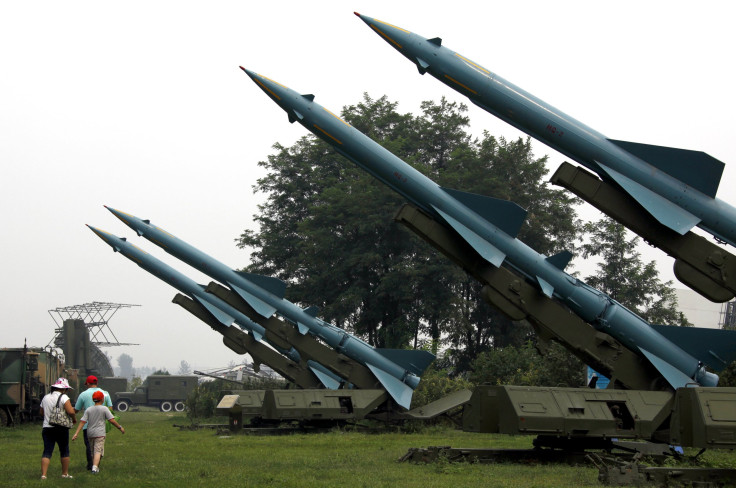 © Copyright IBTimes 2023. All rights reserved.