Cold War Against Russia Is Threat To Europe, French Presidential Candidate Marine Le Pen Says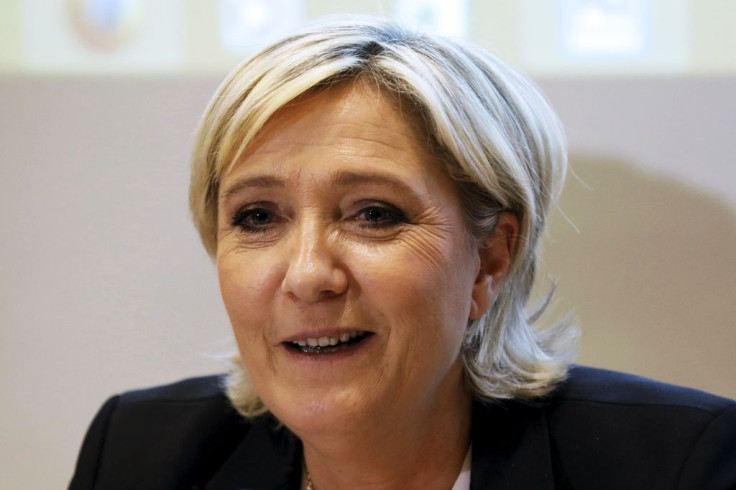 A cold war against Russia is a threat to Europe, French presidential candidate and National Front (FN) leader Marine Le Pen said in a CBS News interview that aired Sunday. The far-right politician is known to support Russia and believe that Crimea is an integral part of the country.
Le Pen appeared on "60 Minutes," where she said she does not believe Russia is a threat to Europe.
"I don't believe that at all. I think that's a big scam," she said, in the interview. "I'll tell you what the danger is for Europe. It's carrying out a cold war against Russia and pushing Russia into China's arms. That's the threat to Europe."
Le Pen also stated that she does not think Russian President Vladimir Putin may pose harm to France and Europe.
"Nothing Vladimir Putin has done would make me reach that conclusion," she said.
Le Pen is widely seen as having pro-Russia views and establishing better ties with Moscow. In January, she said Russia's annexation of Ukrainian territory Crimea was legal.
"I absolutely do not believe that it was an illegal annexation," Le Pen said at the time. "There was a referendum and residents of Crimea wanted to join Russia."
In February 2014, Russian forces stormed the Ukrainian Black Sea peninsula of Crimea and the following month, Moscow held a referendum. Nearly 97 percent voters supported Crimea's integration into the Russian Federation as per the referendum results. However, this was met with sharp criticism and Britain called it "farcical" and "illegitimate." After the annexation, Russia faced international sanctions and disapproval by the European Union and the United Nations.
But, for Le Pen, there was no reason to doubt with the referendum result.
The presidential candidate also reportedly said that France and Russia must set up "strategic relations" to fight the Islamic State group.
The French presidential election will be held in two rounds on April 23 and May 7.
© Copyright IBTimes 2023. All rights reserved.