Colorado Democrat Under Fire For Suggesting Female College Students Fearing Rape Should Not Have Access To Concealed Guns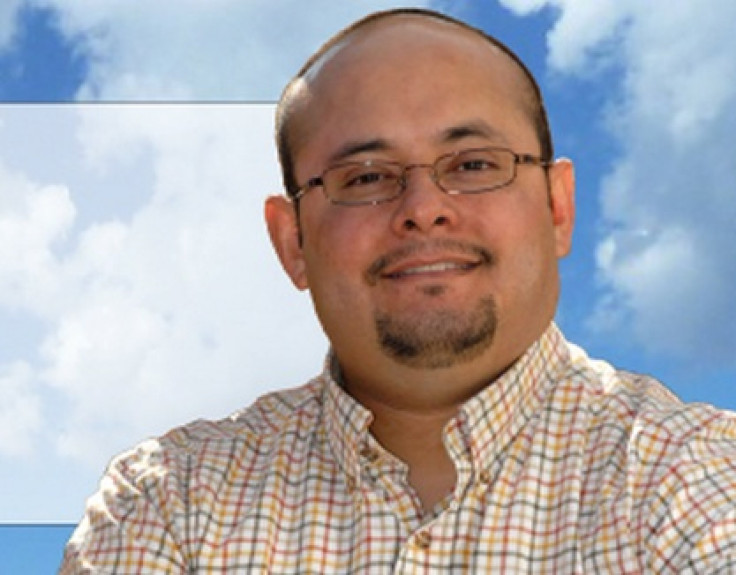 A Democratic state legislator from Colorado is in hot water over comments he made during a debate on Friday over a law that would ban concealed weapons permit holders from carrying guns on public college campuses in the Centennial State.
State Rep. Joe Salazar argued during the Friday discussion over House Bill 1226 -- which the Colorado House of Representatives went on to pass by a margin of 34-31 with three Democrats breaking ranks to vote against it -- that respecting female college students' right to protect themselves from rape should not extend to allowing them to carry concealed weapons on campus.
He maintained that students who fear rape should instead rely on other self-defense options, such as rape whistles or 911 "call boxes," which are stations installed at key points on many college campuses that allow potential crime victims to quickly contact law enforcement.
"It's why we have call boxes, it's why we have safe zones, it's why we have the whistles," Salazar said. "Because you just don't know who you're gonna be shooting at. And you don't know if you feel like you're gonna be raped, or if you feel like someone's been following you around or if you feel like you're in trouble when you may actually not be, that you pop out that gun and you pop -- pop around at somebody."
The comments have landed Salazar in hot water with some of his fellow lawmakers, a number of conservative pundits and others who support continuing to allow students and others with the necessary permits to carry concealed guns in order to protect themselves from would-be attackers.
State Rep. Polly Lawrence, a Republican, took issue with Salazar's argument.
"I'm sorry, a whistle and a call box are not going to help that woman on campus," she said, according to KDVR News. She also took issue with what she saw as his contention "that women don't know when we're going to be raped, that [women] can't recognize when there's an inherent danger?"
Red State writer David Loesch also took Salazar to task for his comments regarding rape and access to guns.
"While arguing for the disarmament of college students, Salazar says that even if women feel like they're going to be raped, they may not, so who needs a firearm for protection?" Loesch wrote Monday. "This is the real 'war on women' I've talked about: the progressive insistence that women disarm. Women, according to Rep. Salazar, are hysterical things which shoot indiscriminately at any and everything."
Fox News went a step further, declaring that "Democrats have a full-blown Akin on their hands," drawing a comparison between Salazar's comments and the "legitimate rape" controversy that exploded in August and preceded the downfall of Republican Rep. Todd Akin, the Republican nominee in the highly-visible race for a Missouri U.S. Senate seat that was eventually won by Democratic incumbent Claire McCaskill.
But Salazar maintains that he did not intend to offend anyone, though he did not retreat from his premise that guns are not needed to protect women on college campuses throughout his state.
"I'm sorry if I offended anyone. That was absolutely not my intention," Salazar said, according to KDVR News. "We were having a public policy debate on whether or not guns makes people safer on campus. I don't believe they do. That was the point I was trying to make. If anyone thinks I'm not sensitive to the dangers women face, they're wrong. I am a husband and father of two beautiful girls, and I've spent the last decade defending women's rights as a civil rights attorney. Again, I'm deeply sorry if I offended anyone with my comments."
Meanwhile, the Democratic-led Colorado House of Representatives passed the final two gun measures brought to a vote Monday, the Denver Post reported.
After previously passing measures limiting gun magazines to 15 rounds and requiring universal background checks on private firearms purchases, the House approved two more bills: the ban on concealed weapons on public college campuses and a bill requiring gun buyers to pay the cost of their state background checks.
The bills will now go to the state Senate, which is also controlled by the Democrats.
Click play below to watch a video posted by Revealing Politics of Salazar making the controversial comments on the floor of the Colorado House of Representatives:
© Copyright IBTimes 2023. All rights reserved.
FOLLOW MORE IBT NEWS ON THE BELOW CHANNELS