'Commander Moonikin Campos': NASA's 'Moonikin' Gets Official Name Honoring Apollo 13 Hero
KEY POINTS
NASA announced the winning name for its Artemis I "Moonikin"
It is now officially called Commander Moonikin Campos
NASA received over 300,000 votes throughout the voting period
The public has chosen, and NASA's so-called "Moonikin" finally has a name. The moon-bound mannequin is now named after the Mexican American electrical engineer who was instrumental in bringing home the Apollo 13 mission in 1970.
Earlier in June, NASA sought help from the public in naming its Moonikin, or the mannequin that's set to fly around the moon for the unmanned Artemis I mission. Eight names were in the running: Ace, Campos, Delos, Duhart, Montgomery, Rigel, Shackleton and Wargo.
NASA received over 300,000 votes throughout the voting period. The agency then announced Wednesday that "Campos" had been chosen as the winning name. It beat Delos, which was the other name in the final bracket of the competition and, according to Greek mythology, is the island where Apollo and Artemis were born.
As such, the Moonikin is now officially named "Commander Moonikin Campos," and it will fly aboard the unmanned Space Launch System rocket and Orion spacecraft flight test for Artemis I. It will be equipped with multiple sensors that will help provide all important data for the Artemis II when NASA sends a crew to the moon.
It will be in the commander's seat and will be joined by two female-bodied human torsos, "Zohar" and "Helga," which were named by the Israel Space Agency and the German Aerospace Center, respectively.
Who is Arturo Campos?
The winning name honors Arturo Campos, whose work helped save the Apollo 13 module after suffering technical issues.
On April 13, 1970, when the Apollo 13 mission was imperiled by a ruptured oxygen tank, Campos rewrote the contingency plan he had written "on the spot" to help the astronauts navigate home safely.
Born in Laredo, Texas in 1934, Campos came from a Mexican-American family and had initially considered becoming an auto mechanic like his father.
During his time at NASA, he utilized his electrical engineering expertise for dozens of projects and eventually became one of the "go-to" people for the electrical system in Apollo lunar modules.
For his part in the "successful failure" of the Apollo 13, Campos and other members of mission control received the Presidential Medal of Freedom by Richard Nixon.
"This contest, which is helping pave the way for a human return to the Moon, also honors an important individual in our NASA family – Arturo Campos," NASA's acting chief historian at Marshall Space Flight Center said in the NASA news release. "It is a fitting tribute that the data gained from Artemis I will help us prepare to fly astronauts – including the first woman and first person of color – to the Moon, where we will get ready for Mars."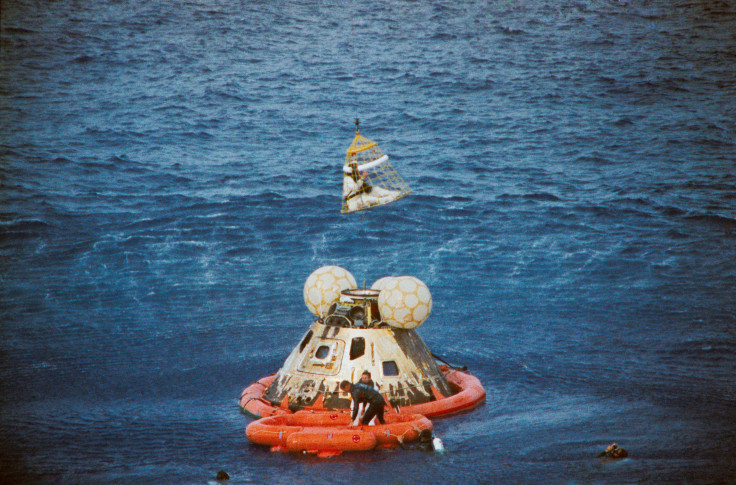 © Copyright IBTimes 2023. All rights reserved.
FOLLOW MORE IBT NEWS ON THE BELOW CHANNELS