Compromise Elusive as Wisconsin Lawmakers Push Ahead on Controversial Bill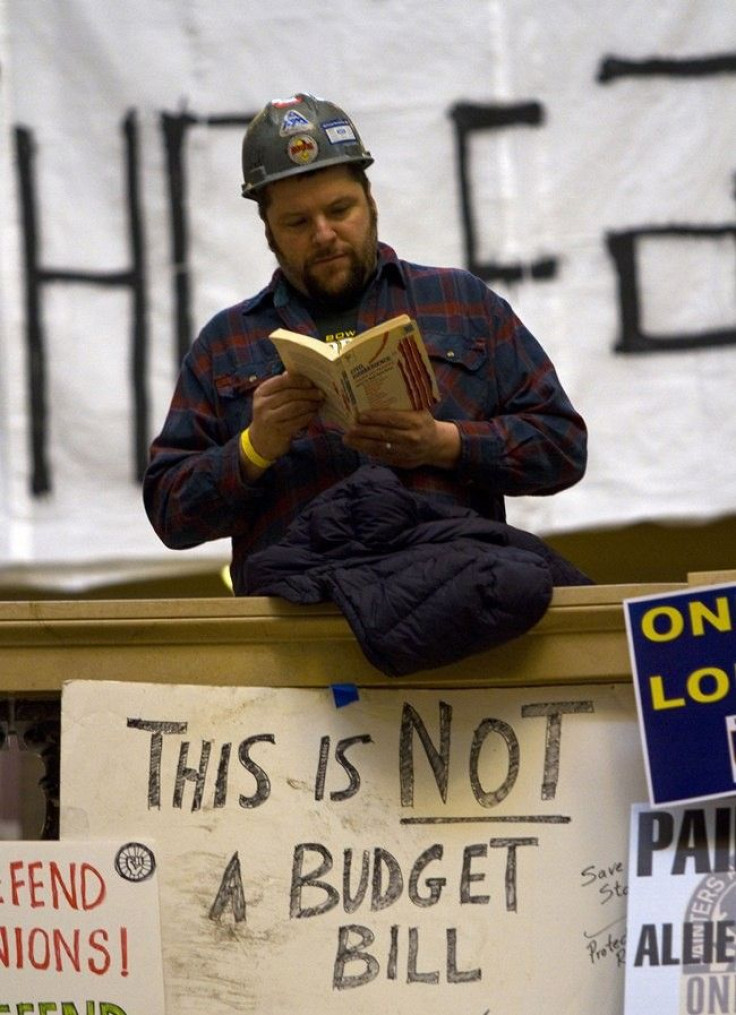 The Wisconsin Senate still can't do business due to missing members but the other half of the state's legislature, the Assembly, on Friday passed a bill that will partially take away collective bargaining power for state employees, part of a broader bill with various measures which Gov. Scott Walker says are meant to repair the state's budget.
The 51 to 17 vote came early Friday. The Assembly-passed bill will now go to the Senate where it will await a vote when 14 Democrats who have fled to neighboring Illinois finally return. That move has raised the stakes in a process where the legislative process is being delayed in an attempt to win concessions from Republicans. With not enough Senators, the legislative body does not have a quorum to do business.
Democrats are seeking a compromise on passing the bill, saying that they agree with a proposal requiring state workers to contribute more to their health and pension funds but won't concede on bargaining rights. Walker has previously promised he will not compromise.
Walker and Republican legislators have been considering ways to pressure Senate Democrats into returning to work. He has warned of thousands of layoffs ahead if Democrats which fled to Illinois don't return to vote on the bill. Fire and police unions have been exempted from the bill.
© Copyright IBTimes 2023. All rights reserved.