Concussion Shuts Down Bruins' Marc Savard For Rest Of The Season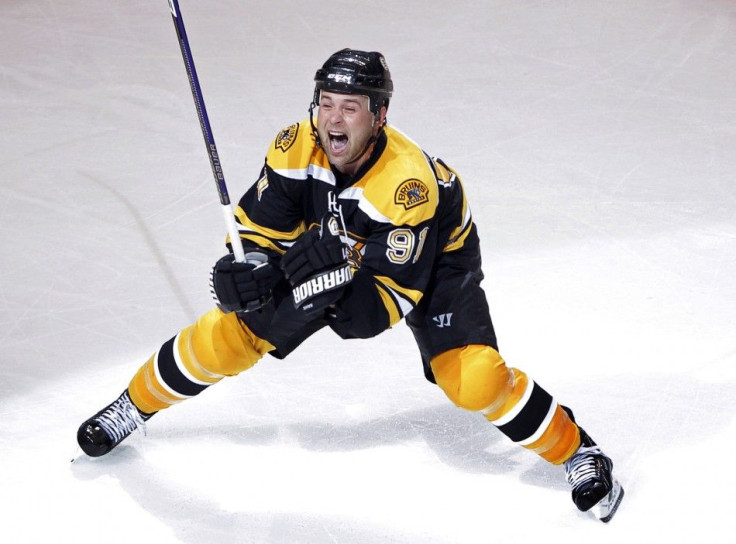 Boston Bruins general manager Peter Chiarelli announced Monday that center Marc Savard would miss the remainder of the 2010-11 campaign while recovering from his second concussion in less than a year.
Savard suffered his latest concussion during a January 22 game against the Colorado Avalanche and hasn't played since. On the play Savard was checked into the boards by the Avs' defenseman Matt Hunwick. Savard did not play in his first game this season until December 2 after sitting out the team's first 23 games with post-concussion syndrome symptoms resulting from a concussion incurred March 7, 2010 against the Pittsburgh Penguins when he was blindsided by Pens forward Matt Cooke.
Savard said that he was still experiencing headaches and dizzyness, that everything feels slower, and that he sometimes forgot that he had asked someone a question.
When he did manage to get on the ice, Savard was not effective, managing a minus seven rating and 10 points, hardly near his recent spate of 90 point seasons. He is expecting to gauge whether he will continue his playing career during his recovery time.
Savard joins the growing list of concussion recipients in the NHL, a league that has seen a much worse concussion problem than the NFL, but has received a fraction of the media coverage. If more star players like Savard and Pittsburgh Penguins center Sidney Crosby miss games, expect the league to take a much more proactive approach to player safety in an attempt to cut down on potentially life-threatening injuries if they haven't already.
© Copyright IBTimes 2023. All rights reserved.