Confederate Flag Debate: Minnesota Firefighter Suspended For Flying Controversial Flag During Parade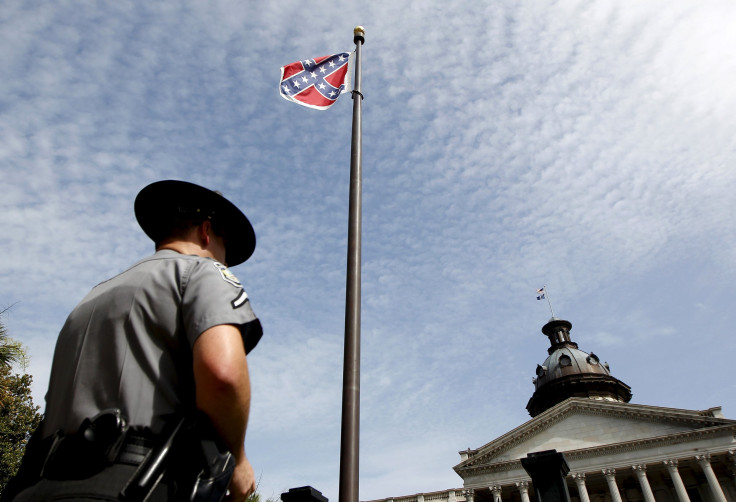 A Minnesota firefighter was suspended Sunday for flying the controversial Confederate flag during a parade in Albert Lea city Saturday, according to reports.
Brian Nielsen, 43, of the Hartland Fire Department, reportedly flew both the Confederate and the United States flags on the back of the fire station's truck during Albert Lea's Third of July Parade, drawing criticism from community and social media. Nielsen told the Associated Press (AP) that Hartland Fire Chief Trent Wangen suspended him Sunday, pending an investigation into the incident.
"More than likely I'll probably be asked to step down," Nielsen reportedly said. "I respect that and will do that if they want."
Nielsen, who has been with the department for about 10 years, initially defended his gesture saying that the flag was part of the history. "It's not that I'm up for the rebel or the slavery part of it," he told Albert Lea Tribune. "It's history. They're trying to take this flag away. They're basically trying to change the history and abolish it and get rid of it."
However, following the criticism, Nielsen said he was ready to apologize to the parade organizer, the Albert Lea Chamber of Commerce, the AP reported. "It was my decision and I didn't think it was going to be a big deal, but boy was I wrong."
"I'm sorry that I hurt my city and hurt the fire department," Nielsen said, according to CBS Minnesota.
Nielsen flew the Confederate flag on the same level as the American flag violating the U.S. Flag Code, the Minnesota Public Radio noted.
A national debate over the Confederate flag began after the Charleston church shooting in South Carolina last month. Dylann Roof, the assailant who was charged in June for killing nine people in the shooting, was reportedly seen posing with a Confederate flag in photos on a website that he allegedly created. The site also reportedly contained a manifesto detailing his racist beliefs.
© Copyright IBTimes 2023. All rights reserved.