Congress Rejects Request for National Climate Service, A Resource for Climate Change Information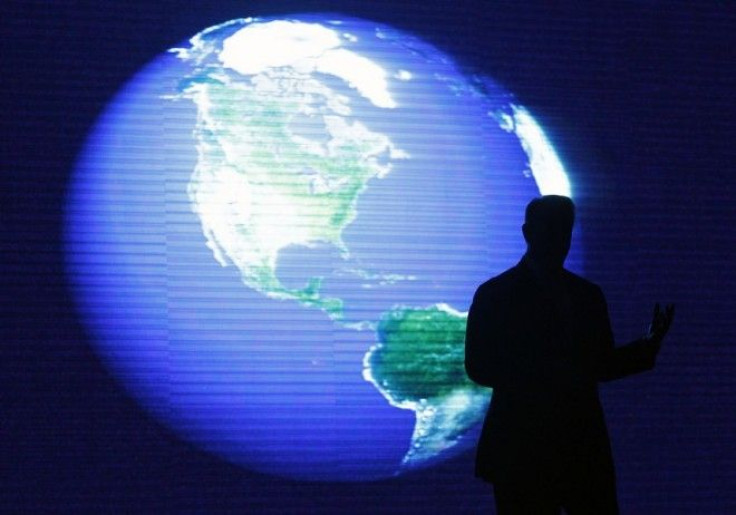 Congress has successfully barred the National Oceanic and Atmospheric Administration (NOAA) from establishing a comprehensive database on its Web site pertaining to climate information, a seemingly mundane event that is demonstrative of the fight between political parties' to recognize and react to climate change.
NOAA reports it has been overwhelmed with requests for information about climate data. Climate-related phone calls and e-mails have shot up from 26,000 to 30,000 between 2009 and 2010, according to The Washington Post, while NOAA says the amount of climate data attributed to its Web site increased by 86 percent during that time period. In early 2010, the Obama administration announced plans to create a separate NOAA Climate Service , an entity that would provide user-friendly information from everything from sea level projections to the best sites for solar and wind power in order to help governments and businesses adapt to climate change.
The cost of establishing such a service? Nothing. However, Republicans were still able to bar the provision from the fiscal year 2012 budget bill passed last week.
Democratic-Led Senate Approves It, Republican-Led House Rejects It
The justification for denying NOAA's request when the agency was did not request a penny of additional funding to create the new Climate Service is unclear. The Democratic-led Senate approved of most of the climate service in its budget, while the House, with its Republican majority, rejected all of it.
During an April hearing before the House Appropriations Commerce-Justice-Science Subcommittee, Rep. Frank Wolf, R-Va., reportedly insisted the creation of a Climate Service site would damage NOAA's credibility as a scientific organization, saying that he did not want to the agency's research to be sacrificed for or driven by politics.
Moreover, in June, Rep. Andy Harris, R-Md., similarly told NOAA administrator Jane Luchenco that providing that information the public could make the Web site seem like propaganda sources instead of sciences sources. Essentially, it would legitimize the potential threat of climate change by having a federal agency acknowledge its existence and impact in the U.S.
Hall, who is the chair of the House Committee on Science, Space and Technology, also reportedly launched an investigation into NOAA in September, alleging that the agency was running a shadow climate service operation.
A statement from the House Appropriations Committee released last week implied that Congress saved about $322 million in fiscal year 2012 by rejecting the climate service, even though NOAA will still receive that funding. Instead, the money will be distributed across the agency instead of going directly toward a specific climate service program.
We think it's very unfortunate, said Chris McEntee, executive director of the American Geophysical Union, which represents 60,000 scientists, told The Washington Post. Limiting access to this kind of climate information won't make climate change go away.
There is some information to suggest the U.S. government is buckling down on its efforts to stress the reality of climate change. Earlier this month, a report from the Defense Science Board, a federal advisory committee that reports to the Secretary of Defense, urged the CIA to begin sharing the intelligence it has accumulated on climate change.
According to the report, the CIA has been hoarding data -- such as satellite images -- that is used by scientists to investigate changing weather patterns. Instead, the report recommends that the CIA's Center for Climate Change and Security release an assessment of regional climate change hotspots that threaten human security and governmental legitimacy, saying the intelligence agency's failure to do so is hindering researchers' ability to fully analyze the threat of the process.
© Copyright IBTimes 2022. All rights reserved.
FOLLOW MORE IBT NEWS ON THE BELOW CHANNELS