Conor McGregor Net Worth: Floyd Mayweather Fight Makes Him MMA's Richest Star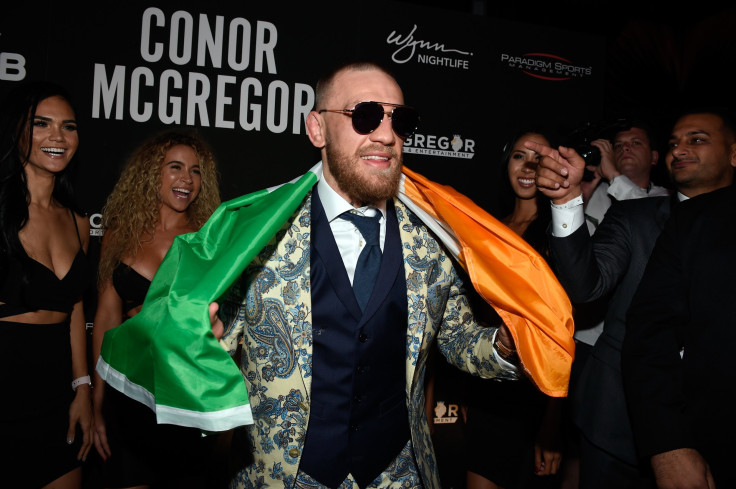 Before his super-fight with Floyd Mayweather, Conor McGregor was the biggest star in the UFC. After suffering a 10th-round TKO Saturday night, he's the richest fighter in MMA history.
By making the foray into boxing, McGregor saw his net worth skyrocket. He was guaranteed a paycheck of $30 million, and he could make well more than three times that much when the final pay-per-view numbers and revenues from ticket sales are tallied.
According to multiple reports, McGregor could end up raking in more than $100 million from his first-ever boxing match. That's because the PPV is expected to surpass the record set two years ago when the bout between Mayweather and Manny Pacquiao generated 4.6 million buys. Not only are the PPV sales expected to approach five million, but the fight likely set a new live gate record in the neighborhood of $80 million.
Mayweather could earn between $250 million and $350 million for fighting McGregor, but massive paydays aren't new to him. He made around $250 million for fighting Pacquiao on May 2, 2015, and it's been six years since the boxer was guaranteed less than $32 million for a bout.
As McGregor quickly learned, the skillset necessary to win a fight isn't the only difference between boxing and MMA—the paydays aren't even in the same ballpark.
When McGregor fought Eddie Alvarez in the main event of UFC 205 on Nov. 12, he was guaranteed to make $3 million. That tied his own purse record, which he set three months earlier for fighting Nate Diaz in arguably the biggest fight in the sport's history.
Earlier this summer, Forbes ranked McGregor 24th on their list of highest-paid athletes. The publication estimated that he made $34 million for two fights in the second half of 2016, as well as endorsements.
Following Saturday's fight, he'll almost certainly be near the top of the next list that comes out in 2018.
During McGregor and Mayweather's four-stop press tour in July, the UFC star said that he would quadruple his net worth with his upcoming boxing match. Even if McGregor was exaggerating, he's considerably richer after fighting the greatest boxer of the last two decades.
Celebrity Net Worth estimates that McGregor's net worth has risen from $35 million to $85 million. That puts him well ahead of former UFC champions Georges St-Pierre, B.J. Penn and Brock Lesnar.
McGregor has come a long way from collecting welfare checks, which he was doing up until his first UFC fight on April 6, 2013. He headlined his first PPV 27 months later, and his last four fights have been among the best-selling in UFC history.
McGregor hasn't been shy about flaunting his wealth, even before agreeing to fight Mayweather for a life-changing payday. He reportedly bought a $500,000 Lamborghini in 2016, and he was seen driving another Lamborghini earlier this year.
Another paycheck similar to the one he earned for fighting Mayweather might not be on its way anytime soon, but McGregor's price tag for competing in the UFC has certainly gone up. He currently holds the UFC lightweight championship, and his first title defense is sure to land him his biggest payday to date for competing inside the octagon.
© Copyright IBTimes 2023. All rights reserved.