Consumer spending to spur US economy in 2011: Wells Fargo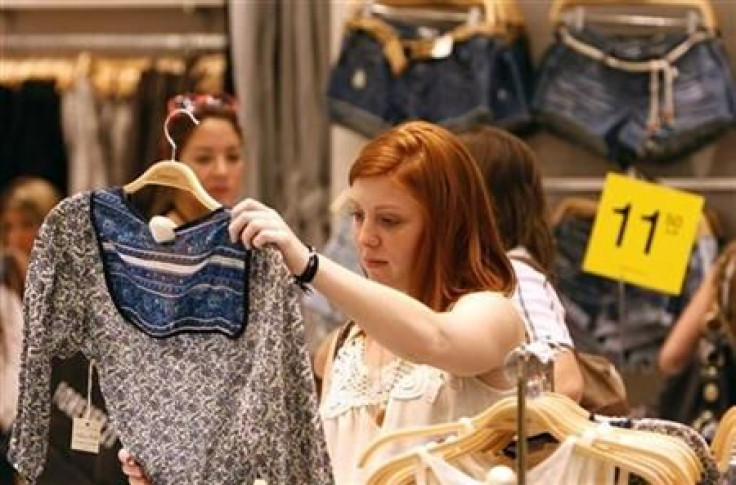 The U.S. economy will begin to show signs of improvement in 2011 as major indicators such as housing and consumer spending begin to improve by mid-2011, according to an annual outlook report from Wells Fargo.
Consumer spending, which is one of the main components of GDP growth, will turn positive, even if it is not as strong as during the pre-recession period, the report said.
Consumer spending, representing the majority of aggregate demand in the economy, will benefit from a streak of positive, yes positive, employment reports by mid-2011, lower unemployment rates and rising real personal income, the report added.
Consumer spending accounts for about 70 percent of total GDP growth, which was 2.5 percent in the third quarter, marginally better than 1.7 percent seen in the previous quarter.
However, the core consumer spending remained weak at 0.8 percent and much of the demand was satisfied through a rise in imports, rather than domestic production.
Many households are right-sizing their debt load, after the massive credit crunch and this behavior is likely to persist for several more years, Wells Fargo said.
The lack of clarity in the employment situation has made many people wary about making big investments like houses. Unemployment rate is hovering around 9.8 percent in November, after staying constant at 9.6 percent for the past three months.
The U.S. government believes the second round of quantitative easing announced early in November will help reduce the unemployment rate by half a percentage point by 2012.
Even by this reduction, the unemployment rate is quite high, leaving over 13 million people unemployed in the U.S. Given such high rates, people continue to keep a watch on their purse strings, as their savings and 401(k)s were severely depleted during the recession.
HOUSING
In 2011, we expect trends in commercial and residential real estate, two areas of the economy that have been significant drags on headline growth, to turn positive for the first time since the beginning of the recession, Wells Fargo said in the report.
Housing has been one of the major causes of the economic slowdown as well as a bane of the economic recovery. Home sales saw some growth in 2009, boosted by the homebuyer tax credit. But since the credit expired in April, sales peaked and have been on a rollercoaster ever since.
Housing starts touched an 18-month low in October and existing home sales also dropped during the month, following two months of increases.
However, pending home sales rose during October, contrary to expectations of a drop.
Wells Fargo expects housing starts to gain momentum breaking 700,000 in 2011, mainly due to gains in employment, consumer income and favorable demographic trends.
Mortgage rates are also expected to remain low and housing affordability would remain high.
However, the return to the boom years seen before 2007 is still quite some time away, given the various uncertain factors surrounding the sector. Some economists argue that the housing sector might not touch those high levels again given the new constraints on loans and mortgages.
Commercial real estate is also expected to begin to grow by the second half of 2011.
U.S. commercial real estate prices rose 2 percent in November and are up 32 percent from its recent lows.
INFLATION CONCERNS
Low inflation has been the main concern for the U.S. government, spurring the QE2.
The U.S. GDP grew 2.5 percent in the third quarter, following a rise of 1.7 percent in the second. But this is not enough to stop the economy from sinking into deflation. Core inflation during October saw the smallest rise on record at 0.9 percent.
Some economists believe inflation will slip further and perhaps touch zero in 2011.
However, Wells Fargo said it expects core inflation to rise one percent in the year ahead. The QE2 has further weakened the dollar and led to a rise in dollar-denominated commodity prices.
Weak consumer demand has prevented producers from passing on these higher costs to customers, resulting in moderate corporate profit growth, the report said.
Further policy changes will also be dictated by the results of November's midterm elections.
Our expectation is that these results will translate into further tax cuts, restrained spending, and less support for state and local governments, Wells Fargo said.
© Copyright IBTimes 2023. All rights reserved.