Coronavirus COVID-19 Could Break Out Globally Any Time, May Become The 'New Flu'
KEY POINTS
The World Health Organization warns the raging Covid-19 might break out globally at any time
The China Academy of Medical Science warns the disease might become "the new flu"
China reports its lowest number of new Covid-19 cases on since January 23
The World Health Organization (WHO) on Thursday issued a dire warning the raging COVID-19 might break out globally at any time, making it a global pandemic, while the China Academy of Medical Science (CAMS) issued a more horrific warning the disease "is here to stay" and might become "the new flu."
WHO officials said COVID-19 hasn't spread widely around the world, but emphasized the highly-infectious coronavirus could break out globally at any time.
"The number of cases in the rest of the world is very small compared to what we have in China, but that may not stay the same for long," said Director-General Tedros Adhanom Ghebreyesus to reporters at WHO headquarters in Geneva on Thursday.
At the time Tedros made the announcement, he said there were 74,675 cases of COVID-19 were reported globally, including 2,121 deaths. Outside of China, Tedros said there were 1,076 confirmed cases in 26 countries, including seven deaths.
The casualty count has since been updated to 75,773 global cases and 2,129 deaths as of Friday morning, Hong Kong time. Of the new toll, 74,576 cases are in China, as well as 2,118 deaths. There are now 11 deaths worldwide, including the first death in South Korea and two deaths in Japan confirmed Thursday, and two deaths in Iran reported Wednesday. In addition, there was a second death in Hong Kong Wednesday.
CAMS president Wang Chen is urgently warning the world should be prepared for the possibility that COVID-19 is here to stay. Wang said Covid-19 is different from the coronavirus that caused SARS (severe acute respiratory syndrome), which was both contagious and fatal.
"This new coronavirus may become a long-term disease that coexists with humans, just like flu," he said on state-run CCTV Wednesday.
Wang said it's up to scientists to be prepared to study 2019-nCoV (the virus that causes COVID-19) for the long term, and help devise clinical strategies. "The key to containing the virus should be in scientific research," he said.
His announcement was followed by news 36 people tested positive in Beijing's worst hospital infection. On Thursday, China reported its lowest number of new COVID-19 cases since January 23. Thursday was also the 16th straight day that saw a reduction in new infections outside Hubei province. New infections in Hubei have now dropped for seven consecutive days, said the National Health Commission (NHC).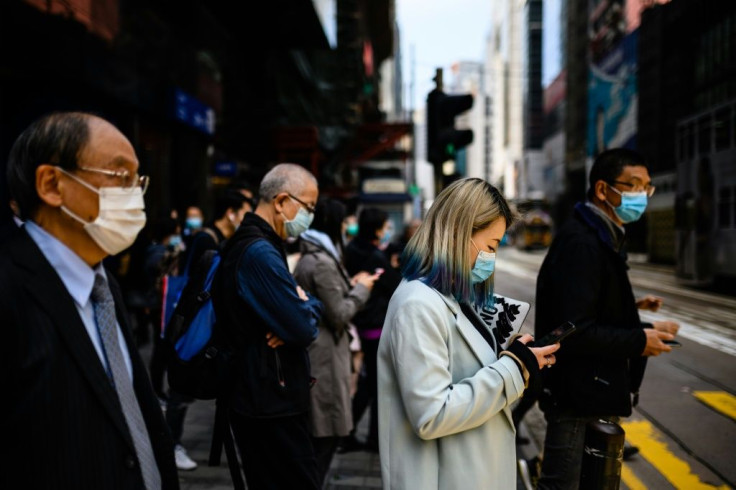 Around the world, new cases in South Korea jumped by a total of 73 on Wednesday and Thursday, tripling the number of cases in the country. Korea's Centers for Disease Control and Prevention reported 53 new cases Thursday and 20 Wednesday. This unexpected spike took total cases across the country to 104. South Korea also reported its first Covid-19-related death on Thursday. Most of the patients in South Korea are from the southern city of Daegu and its environs.
"Although the number seems quite high, they are mostly linked to known, existing outbreaks, so that hasn't changed and it doesn't signal a particular change in global epidemiology," said Dr. Oliver Morgan, WHO director of health emergency information and risk assessment, about the new cases in South Korea.
"I think the number of cases are really manageable and I hope South Korea will do everything to contain this outbreak at this early stage," said Tedros about the grim situation in South Korea.
© Copyright IBTimes 2023. All rights reserved.