Coronavirus Death In North Korea Revealed, Reports Of No COVID-19 'Can't Be Trusted'
KEY POINTS
There are reports of 4 deaths and 18 Covid-19 cases in North Korea
Official North Korean media, however, claims there is not a single confirmed Covid-19 case in the country
North Korea's ill-prepared and ill-equipped health system won't be able to handle an outbreak
There are at least four deaths and 18 cases of COVID-19 inside North Korea but the country's state-controlled media continues to deny any deaths or infections. North Korea shares a 1,500 km border with China and more than 200 COVID-19 infections have been confirmed in the two Chinese provinces bordering North Korea. The border was closed by North Korea on January 22.
A total of 18 people have been placed in quarantine at the No. 3 Hospital in Pyongyang, reports Daily NK, an online newspaper with sources in North Korea but published in South Korea. Daily NK reported a woman in Pyongyang died from COVID-19 in January. This woman in her 50s suffered from a fever and coughing in late January and suddenly died on Jan. 27, said a high-level source in North Korea recently. The source said the authorities submitted documents stating she died of acute pneumonia.
The woman was quarantined because public health authorities believed she might have been infected with COVID-19. Her body was cremated.
"If she had died from regular pneumonia, her family would have taken care of the cremation. Her family thinks that she was cremated by the authorities because of a coronavirus infection," the source told Daily NK.
Another source said three people have died from COVID-19 in Pyongyang, including a man in his mid-40s and a student in his 20s who studied in China.
Speculation in the rest of the world continues to mount about cases and deaths from COVID-19 in reclusive North Korea, whose poverty and ill-prepared and ill-equipped health system might make this disease "much more lethal."
Western health experts said infections could be going undetected in the country with a population of 25 million. But the country's state-controlled Rodong Sinmun newspaper, citing the government, keeps insisting there are no confirmed cases in the country.
"Not one novel coronavirus patient has emerged," Song In Bom, an official with an emergency health committee, noted NPR. Song credited North Korea's prompt response and establishment of a quarantine system for the lack of cases.
The World Health Organization (WHO) supported this statement on the same day. A senior official told reporters in Geneva "there are no signals ... no indications" of coronavirus in North Korea.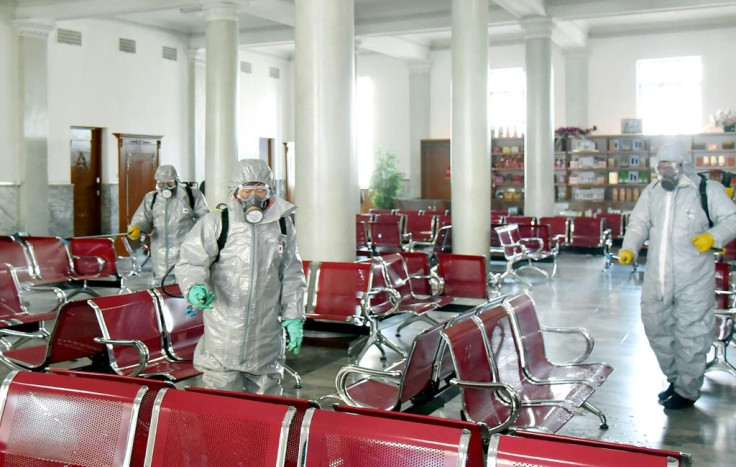 The Ministry of Unification, an executive department of the South Korean government promoting Korean reunification, said Monday North Korea had reported to WHO it had tested 141 suspected cases of coronavirus. All these tests came up negative, said WHO.
Health experts, however, point to North Korea's failed history of fighting communicable diseases, saying these failures don't bode well for its handling a Covid-19 outbreak. North Korea still has one of the world's highest rates of tuberculosis while 15% of the population is infected with Hepatitis B.
"Past epidemics that originated in China have always spread to North Korea, and vice versa," said Choi Jung-hoon, a North Korean neurologist who defected to South Korea in 2012. Choi is now a research professor at Korea University's Public Policy Research Institute in Seoul.
"Given past examples, North Korea's official announcement that it has no patients cannot be trusted," said Choi, reports NPR.
He said during the 2003 SARS epidemic and other disease outbreaks, cases in North Korea often went unreported or underreported. North Korea's health system can't identify many diseases, let alone contain them, according to Choi.
"North Korea has no capability or will to run quarantine facilities and isolate patients," he said.
Covid-19 likely entered North Korea through its 1,500 km-long, porous land border with China. The International Federation of the Red Cross has sent 500 volunteers to the border areas to help with screening for infections, one of the few instances of North Korea allowing outside medical aid.
It's known more than 200 Covid-19 cases have been reported in Liaoning and Jilin, the two Chinese provinces bordering North Korea. The ease with which Chinese can enter North Korea, both legally and illegally, has heightened fears Chinese have spread the virus far inside North Korea by now.
"I believe that they still travel across the border to make a living, and I'm pretty sure that they have carried the virus from China," claims Choi.
© Copyright IBTimes 2023. All rights reserved.