Coronavirus Has Gutted Commercial, Retail Real Estate Markets, Outlook Optimistic -- But Different
KEY POINTS
Office space rents are expected to fall as much as 20%
Fewer than half of retailers have paid their rents in recent months while the proportion of rent collections from office and industrial lessees is much higher
Work-from-home may be here to stay but there always will be a need for collaborative spaces
It's been roughly six months since millions of office workers shared chats next to watercoolers and shopping malls were bustling with retail consumers. As some areas of the U.S. cautiously reopen amid the pandemic, questions linger over what to do with the ample commercial and retail space that remains barren.
The pandemic has disrupted nearly all aspects of life. Video chatting has replaced face-to-face contact for everything from business meetings to family dinners while online shopping for everything from basics to pricey exercise equipment has supplanted trips to department stores and gyms.
The result is companies rethinking exactly how much space they need and retailers shifting focus from storefronts to warehouses for e-commerce.
Google recently pulled out of a deal to rent 202,000 square feet in Dublin's docklands that would have provided office space for 2,000 workers. The decision followed word in July that parent company Alphabet (GOOG) would allow nearly all its 200,000 full-time and contract employees to continue to work from home until July 2021. Facebook (FB) made a similar decision for its more than 52,000 employees, while Amazon (AMZN) is allowing its 45,000 corporate employees to work from home through January.
Twitter (TWTR) took more extreme measures than its tech counterparts. CEO Jack Dorsey announced in May the company's 4,600 employees never have to set foot in the office again and threw in $1,000 for home-office supplies.
Meanwhile, many retail companies have shuttered in 2020. Some high-profile bankruptcies have included Stein Mart, Tailored Brands and Lord & Taylor.
With the office market ever be the same?
"Right now, people are reassessing their needs in terms of real estate, particularly in downtown markets. While some companies are terminating or renegotiating their leases, there are investors exploring these properties, with the sublease market playing a major role in driving interest," Ed Curtis, CEO of YTexas, a business network for companies that are relocating, told International Business Times.
"Investors are also looking to capitalize on the new needs of real estate, which include multipurposing existing facilities, including offices, warehouses, and light industrial facilities. We're also seeing a lot of groundbreakings for new distribution centers and warehouses in the Dallas Fort-Worth area as companies work to meet the surging demand for e-commerce and home deliveries."
While retailers have been missing rent payments because of lack of sales, real estate expert Jeffrey Margolis of Berger Singerman told IBT that office tenants have been paying their rent – sometimes at reduced rates.
"Many businesses that did not previously embrace working from home have found that their employees are as productive or more productive than they are working in the office. Businesses are changing the way they think about office needs and are looking at employees to determine those who can work from home and those that need office space," Margolis said.
Gregory LaPlaunt, manager of commercial products at Clear Capital, painted a negative near-term picture, with the outlook compounded by the nature of commercial and retail leases, which often run 5-10 years or more.
"With very few office and retail tenants signing new contracts since the onset of COVID, the appraiser and broker community is increasingly relying on active listings and interviews with market participants to guide their market research and support their analysis," he said, adding that rents at shopping centers in May were down by more than half. In contrast, industrial rents are down just marginally.
"This tenant performance metric underscores sharply the unprecedented shift of consumers to e-commerce from brick and mortar locations, a trend already seen firmly intact pre-COVID. Once lauded for their high traffic, shopping centers and malls are now seen as 'high-risk' by consumers and investors alike."
Linda Foggie, senior vice president at consultants Turner & Townsend, predicted commercial real estate values will fall in the near term, but likely rebound as the economy recovers. Office space itself, however, likely is to be repurposed.
"A sales pitch rehearsal is much more effective if we can do them together in person. Is the office quite set up for that? No, not really. It's mostly set up for heads-down work most of the day, with a little bit of collaboration," she said.
James Famularo, president of Meridian Retail Leasing, agreed with Foggie's assessment.
"Working from home is not the same as working in a collaborative office environment, and many people are eager to get their lives back to normal. This will include people going back to their offices and into downtown areas as soon as the fear of the coronavirus pandemic subsides," he said.
Downtown ghost town?
Alex Snyder, assistant portfolio manager at CenterSquare, predicted rents in cities like New York and San Francisco will drop as much as 20%, and though aging millennials are moving to the suburbs for more space, they'll still need centrally located meeting spaces in downtown business districts.
"Downtown areas are not doomed to be ghost towns. The social gathering places, restaurants, entertainment, and educational venues will rebuild their vibrancy, though this may take time," said Eric Maribojoc, executive director for the Center for Real Estate Entrepreneurship at George Mason University School of Business.
The wait, however, may last a while.
"Not knowing how to fully achieve a safe working environment, companies are afraid of the new liabilities that would come with bringing employees into the office. Many of them plan on expanding their work from home programs and possibly abandoning large office workspaces all together," said Marina Vaamonde, founder of PropertyCashin.com.
"What we are seeing in commercial real estate is that large corporations are moving their operations away from downtown locations and major metropolitan areas."
Ari Rastegar, founder of Rastegar Property Co., expects downtown areas to become hybrids "between commercial and residential as more office spaces [and hotels] are converted into apartments."
The result likely will be growth in smaller cities, with workers no longer tethered to their offices.
"More and more, we are seeing people trade in their expensive life in high rise apartments, in favor of more space in vintage multifamily apartments in more manageable cities while working remotely," Rastegar said.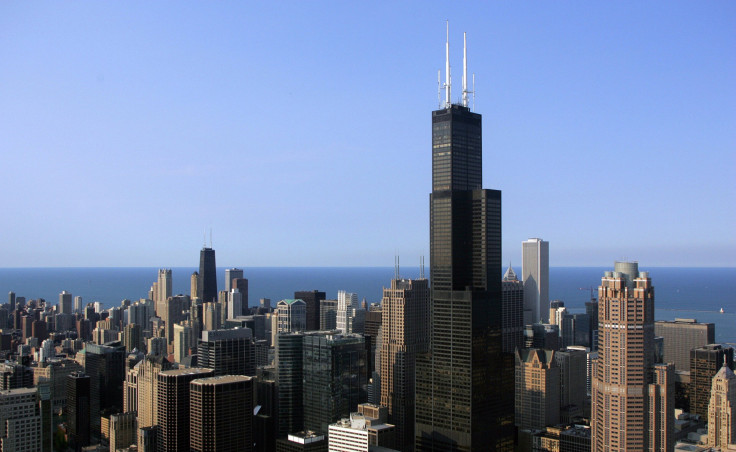 © Copyright IBTimes 2023. All rights reserved.