Coronavirus Immunity: Sweden To Reach 'Herd Immunity' After Refusing Lockdown
KEY POINTS
Sweden's chief epidemiologist said that herd immunity is taking effect
Dr. Anders Tegnell said the spread of infection is slowing down in the capital
The country has deviated from global health experts' recommendations to impose lockdown
Sweden was reportedly on track to reach herd immunity from coronavirus after it bucked the trend and refused to lock down or close its borders, unlike most of its European neighbors.
Dr. Anders Tegnell, it's chief epidemiologist, revealed in a CNBC interview Tuesday (April 21) that the country was "seeing the effect of herd immunity" in the capital. He said the infection rate was slowing down in Stockholm, which has a population of about 2.4 million, while describing the rest of Sweden's coronavirus situation as "stable."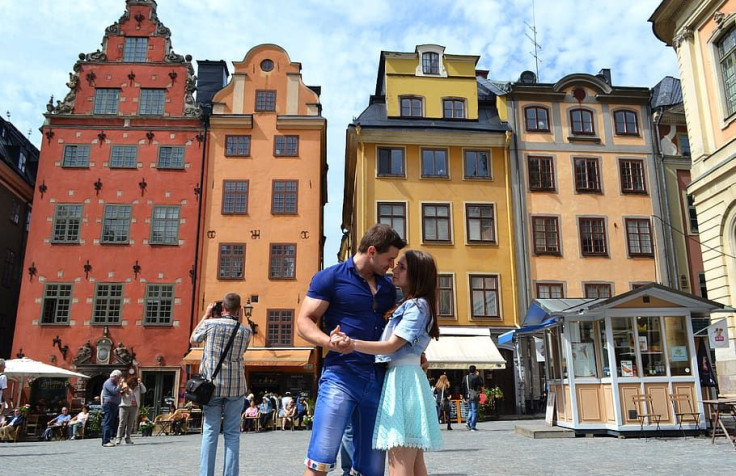 The Centers for Disease Control and Prevention (CDC) defined herd immunity as "a situation in which a sufficient proportion of a population is immune to an infectious disease (through vaccination and/or prior illness) to make its spread from person to person unlikely." Experts doubt this can be achieved for coronavirus in the absence of a vaccine.
But Tegnell said based on their modelers, 20 percent of Stockholm's population has developed coronavirus immunity.
"According to our modelers, we are starting to see so many immune people in the population in Stockholm that it is starting to have an effect on the spread of the infection," Tegnell said. "Unfortunately, the mortality rate is high due to the introduction (of the virus) in elderly care homes and we are investigating the cause of that."
Sweden may be the first major country to get to herd immunity; most others have taken the lockdown route to reduce the infections given the high risk of deaths in pursuing a herd immunity strategy. The U.K. briefly tried to take that route but abandoned it after infectons rose quickly and overwhelmed the country's healthcare system.
But with the extended lockdowns zapping the economy, there is a debate in countries like India about moving to a herd immunity approach. Sweden's success, if it holds, may see other countries following the path.
However, Sweden was criticized for its strategy, with some global health experts saying its officials were playing Russian roulette with people's lives. But, Tegnell said shutting down borders was "ridiculous."
"Because COVID-19 is in every European country now, we have more concerns about movements inside Sweden," he said, per Nature. "As a society, we are more into nudging: continuously reminding people to use measures, improving measures where we see day by day that they need to be adjusted. We do not need to close down everything completely because it would be counterproductive."
As of April 22, Sweden's coronavirus cases were at 16,004 with 1,937, per the Johns Hopkins Medicine tally. The numbers were twice as big as its neighbors, Denmark or Finland, which established strict safety measures.
Sweden's overall population was around 10 million, while Denmark and Finland have about 5 to 6 million each. Outside of Stockholm, the population was less dense. The Scandinavian nation, however, was testing 20,000 people a week and planned to increase testing to 100,000 people per week.
"We are right now going out and doing countrywide tests on immunity to see what big differences we have in different parts of Sweden," Tegnell said. "It's a little bit of a mystery why nothing has really happened in other parts of Sweden."
© Copyright IBTimes 2023. All rights reserved.
FOLLOW MORE IBT NEWS ON THE BELOW CHANNELS