Coronavirus Spreads: Eighth Case Confirmed In The US, Pentagon Steps In
A new case of coronavirus has been confirmed in the U.S., this time on the East Coast. The Centers for Disease Control and Prevention (CDC) confirmed Saturday that the eighth case of the disease was diagnosed in Boston.
The patient, a male student at the University of Massachusetts Boston, had recently returned from visiting China's Hubei province and was diagnosed upon his return. He is said to be doing "quite well" and is undergoing self-isolation at home instead of staying at a hospital. He is being monitored by public health nurses at this time.
"We are working closely with the Massachusetts Department of Public Health and the Boston Public Health Commission to ensure all guidelines and protocols are diligently followed," UMass Boston Interim Chancellor Katherine Newman said in a statement.
On the heels of this news, the Pentagon confirmed Saturday that it would be working with the Department of Health to provide housing for roughly 1,000 who may need to held in quarantine after traveling abroad. Additionally, the U.S. has instituted a mandatory 14-day quarantine for any citizens that have recently traveled to Wuhan. Travelers from any part of China will undergo mandatory screenings with the possibility of an up to 14-day monitored self-quarantine period depending on the results.
Prior to this new diagnosis, all but one of the cases in the U.S. came from travelers who had recently visited Wuhan province, the epicenter of the new coronavirus outbreak. The other case, from Illinois, was reported last week and was the first case of person-to-person transmission within the U.S.
In China and other nations, officials report that the disease has killed 304 with 14,380 reported infections, the vast majority of which are within China. Recently, the first death outside of China was reported when a 44-year-old man from Wuhan died in the Philippines.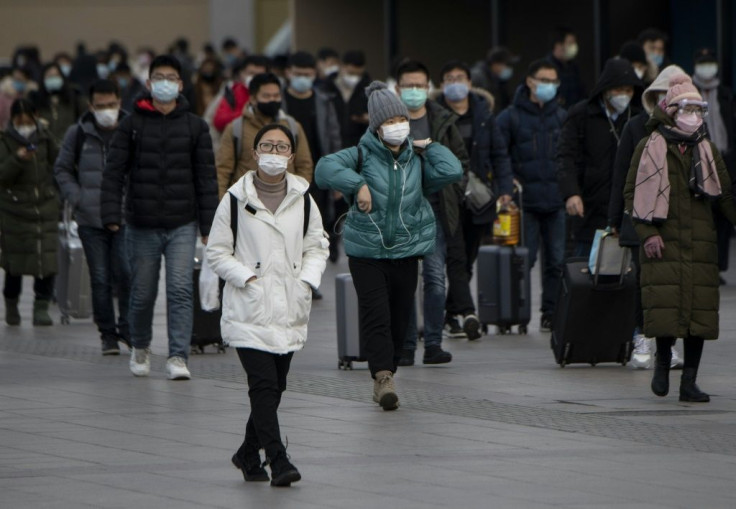 © Copyright IBTimes 2023. All rights reserved.