Coronavirus 'Super Spreader' Has 'Fully Recovered' After Infecting 11 People In 4 Countries
KEY POINTS
Health authorities in four European countries are coping with the aftermath of Covid-19 infections spread by a single British man
This Brit attended a business conference in Singapore two weeks ago and was infected there
He has fully recovered from Covid-19
The problems wrought on the United Kingdom and three other European countries by one British man infected in Singapore by Covid-19 (also known as the Wuhan coronavirus) continue to mount even as this "super spreader" has fully recovered from the disease.
The super spreader is Steve Walsh, 53, who is known to have infected at least 11 people in the U.K. and France over the past two weeks since his return from a gas analysis conference in Singapore. From France, Walsh later traveled to Switzerland by air, leading frantic Swiss health authorities to scramble to track down all the passengers and crew of the EasyJet flight to Geneva Walsh boarded, said The Sun.
Speaking from his hospital, Walsh said he wanted "to thank the NHS for their help and care -- whilst I have fully recovered, my thoughts are with others who have contracted coronavirus. As soon as I knew I had been exposed to a confirmed case of coronavirus I contacted my GP, NHS 111 and Public Health England."
Walsh also said that when the Covid-19 diagnosis was confirmed, he was sent to an isolation unit in hospital, "where I remain, and, as a precaution, my family was also asked to isolate themselves."
So far, there have been no reports of infections caused by Walsh in Switzerland. Spain is also on the alert as one of the men Walsh infected in France later went on to Majorca.
A super spreader is a person infected with a virus, bacterium or other microorganism that transmits the disease to an unusually large number of other people.
The total number of people in the U.K. infected by Covid-19 has doubled in 24 hours to eight. The seaside resort city of Brighton in the county of East Sussex is now at the heart of Britain's escalating coronavirus crisis. Walsh, who resides in Hove county in Brighton, was diagnosed with Covid-19 last week.
Four of these eight new U.K. cases (three men and a woman) are all known contacts of Walsh. They are believed to have stayed at the same French ski resort as Walsh after he returned from Singapore. In addition, two medics are among four new confirmed victims of coronavirus.
After returning from Singapore, Walsh flew to the French ski chalet at Les Contamines-Montjoie for a skiing holiday with friends Bob and Catriona Saynor. The Saynors and their nine year-old son are among those infected by Walsh. Another British expat dad who also had contact with Walsh at the chalet tested positive when he returned to Majorca.
Upon returning to England from Switzerland, Walsh visited his local Hove pub, The Grenadier. Five staff members at The Grenadier Pub are currently in self-isolation at home after Walsh's visited on February 8.
"Dealing with this disease is a marathon, not a sprint," said British health secretary Matt Hancock. "The situation will get worse before it gets better."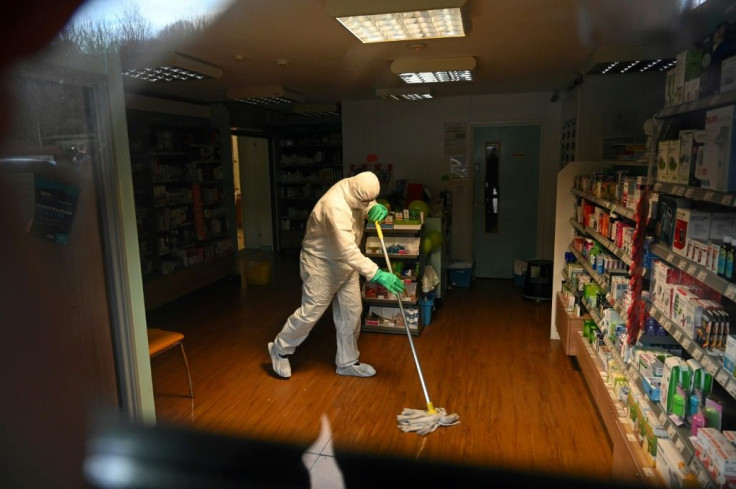 © Copyright IBTimes 2023. All rights reserved.