Coronavirus Treatment: China Touts Bear Bile As COVID-19 Cure
KEY POINTS
The Europeans recently announced a successful operation to remove fake COVID-19 medicines from markets worldwide
Traditional Chinese medicine believes bear bile can cure COVID-19
There have been no clinically approved treatment for COVID-19
The internet is flooded with fake products and fake cures for COVID-19. Everything from fake surgical masks, fake testing kits and fake medicines such as counterfeit chloroquine.
Two days ago, the European Union Agency for Law Enforcement Cooperation (Europol), the law enforcement agency of the European Union, announced the success of "Operation Pangaea," a global law enforcement operation involving 90 countries.
Operation Pangaea specifically targeted criminal groups involved in the trafficking of fake medicines on the internet. It seized 4.4 million units of fake pharmaceuticals and 34,000 fake surgical masks, among others, worth $14 million from March 3 to 10. Europol arrested 121 persons in this operation.
Then there are other cures that don't qualify as fake but straddle the borderline and are considered unconventional. Among these are alleged "cures" for COVID-19 touted by traditional Chinese medicine (TCM).
One of the more controversial TCM cures -- and one officially endorsed by the Chinese government -- is bear bile. As an alleged cure, "Tan Re Qing" is an injection the contains bear bile. It's been used since February to treat severe and critical COVID-19 cases in the country.
Tan Re Qing is among the officially recommended coronavirus treatments on a list published March 4 by the National Health Commission (NHC), the Chinese government agency responsible for national health policy, National Geographic reported. On the other hand, the World Health Organization (WHO) time and again asserts there is yet no medically approved cure for COVID-19. Pain relievers and cough syrup can treat symptoms associated with the disease, however.
Bile is secreted by the liver and stored in the gallbladder. In TCM, bile from Asiatic black bears, brown bears and other bear species have been used since the eighth century. TCM says bile is a cure because it contains high levels of ursodeoxycholic acid (or ursodiol), which is clinically proven to help dissolve gallstones and treat liver disease.
On the other hand, ursodiol has been available as a synthetic drug worldwide for decades. This makes it unnecessary to harvest it from live bears, which are killed in the process of extraction.
TCM "doctors" use Tan Re Qing to treat bronchitis and upper respiratory infections. Western studies have found no evidence bear bile is an effective treatment for SARS-CoV-2 (severe acute respiratory syndrome coronavirus 2), the virus that causes COVID-19. On the other hand, ursodeoxycholic acid might be able to keep human cells alive and may alleviate symptoms of COVID-19 due its anti-inflammatory properties and ability to suppress the immune response.
What strikes wildlife protection advocates as hypocritical is that China in February banned the nationwide trade of live animals for food. Among animals now unavailable at markets are bats, which are the likeliest source of the coronavirus that causes COVID-19. Wildlife advocates also criticize as self-defeating, China's policy of shutting down the live trade in animals for food and promoting the trade in animal parts as TCM on the other.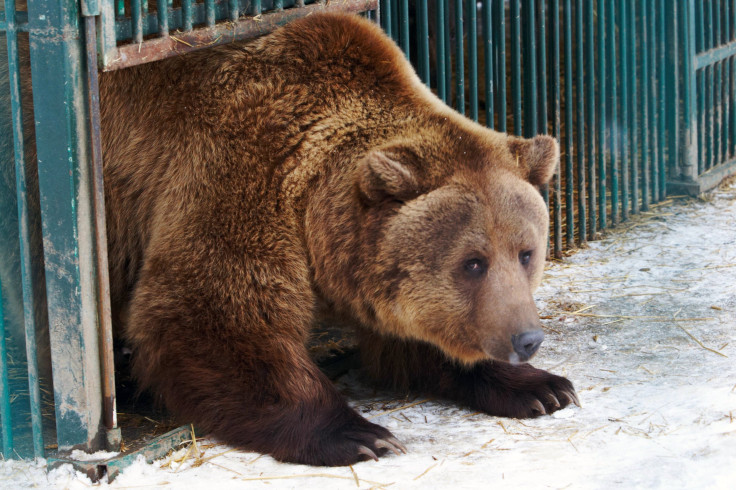 © Copyright IBTimes 2023. All rights reserved.