Coronavirus Update: Can Face Masks Save You From COVID-19?
KEY POINTS
There is a massive demand for medical face masks in the light of coronavirus pandemic
WHO advises wearing a face mask if you are caring for a loved one with suspected coronavirus infection
Meanwhile, Jack Ma wants to donate one million face masks to the U.S.
In the wake of coronavirus pandemic, there is a high demand for face masks. But can you protect yourself from COVID-19 with just a face mask?
The World Health Organization (WHO) says most people don't need to wear medical face masks. If you are healthy, you only need a mask if you are caring for a sick loved one with suspected coronavirus infection.
When in a public space, you should wear a mask if you are sneezing and coughing. It is important to note that face masks are effective only when used along with regular hand-cleaning with soap and water or alcohol-based hand rub.
Wearing a face mask does not guarantee protection from coronavirus, as viruses can also enter the body through eyes. But the masks are good at capturing droplets, which is considered one of the most common ways of getting infected with the coronavirus. The Guardian noted that some studies had predicted close to five times better protection than no barrier.
Meanwhile, Alibaba co-founder Jack Ma announced that he would donate one million face masks and 500,000 coronavirus testing kits to the U.S.
On Friday, March 13, Ma revealed that the kits and masks are ready to deliver. "Drawing from my own country's experience, speedy and accurate testing and adequate personal protective equipment for medical professionals are most effective in preventing the spread of the virus," Ma said in a statement, CNN reported. He added that they hope that their offering can help Americans fight against the COVID-19 pandemic. Earlier, Ma donated one million masks to Japan.
And according to his Weibo posts, he had been trying to send one million masks to Iran in these testing times.
The coronavirus pandemic has killed close to 6000 people across the world, with 156,400 confirmed cases. In the U.S., there are at least 57 deaths because of coronavirus and 2,952 confirmed cases, according to John Hopkins University. After China, Italy has reported the most number of deaths, as of Sunday, March 15, 1,441 people have died because of COVID-19 in the country.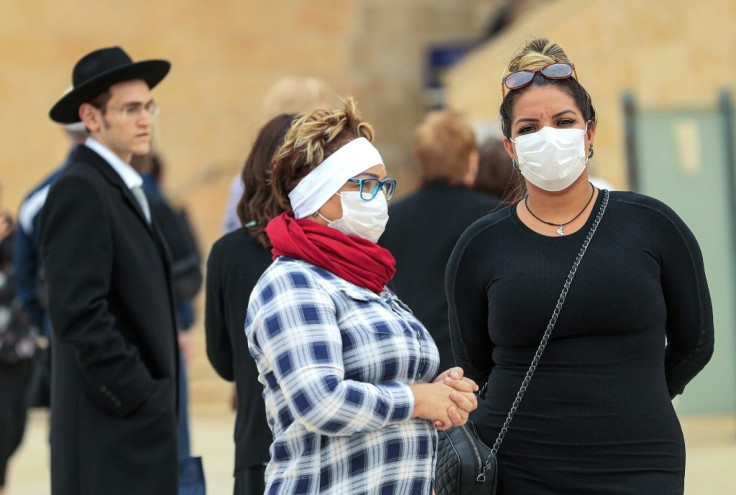 © Copyright IBTimes 2023. All rights reserved.