Coronavirus Update: 'It'll Be A Blow,' Liverpool Superstar Opens Up On Winning Premier League Without Fans
KEY POINTS
Liverpool need a maximum of 2 wins to secure the title
The Reds have not won the Premier League in 30 years
The league is expected to resume on April 4
Liverpool FC star defender Virgil van Dijk has admitted that he would be "gutted" if The Reds' fans don't get to watch the side win the Premier League at Anfield for the first time in 30 years.
Due to the coronavirus outbreak, the Premier League was suspended until April 3. Among many suggested ways to complete the league, one is to play the remainder of the fixtures behind closed doors and that would mean no fans in the stands.
Liverpool, who are 25 points clear on the top of the table, need a maximum of two more wins to secure the coveted Premier League title.
Van Dijk recently opened up on how fans could miss The Reds winning the title and if that happened, it would be a major blow for the boys.
"No one wants to play games without the fans. If we won it in an empty stadium and the fans weren't there, I'd be gutted for them," the Dutch international told newspapers.
"Obviously, if there are no fans at Anfield, then it will be a bit of a blow. Until a decision is made on how we go on from here, then we just have to deal with it. But when it happens, we are still bringing the title to our fans, definitely," 28-year-old Van Dijk added during the interview.
In their last Premier League match, Liverpool defeated Bournemouth 2-1. Out of 29 matches this Premier League season, Jurgen Klopp's side has lost and drawn one each, while they have won the rest.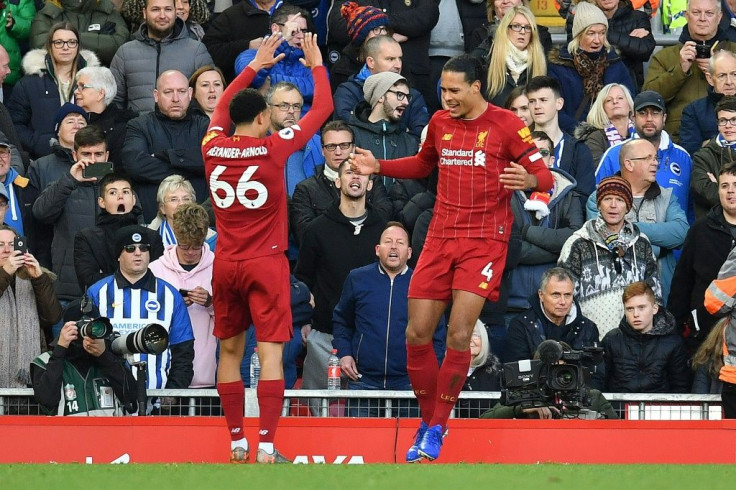 Earlier, when Klopp was asked to comment on the current coronavirus situation, he said, "I don't think this is a moment where the thoughts of a football manager should be important, but I understand for our supporters they will want to hear from the team and I will front that."
He went on to urge that football is not the most important thing and the fans must first look out for each other.
"I've said before that football always seems the most important of the least important things. Today, football and football matches really aren't important at all. Of course, we don't want to play in front of an empty stadium and we don't want games or competitions suspended, but if doing so helps one individual stay healthy - just one - we do it no questions asked. If it's a choice between football and the good of the wider society, it's no contest. Really, it isn't," Klopp said in a statement.
© Copyright IBTimes 2023. All rights reserved.