Coronavirus Vaccine Available By Next Month, Chinese Scientists Reveal
KEY POINTS
A new synthetic messenger RNA (or mRNA) nucleic acid vaccine is the leading candidate for a vaccine to combat COVID-19
Another American-made drug, remdesivir, made by Gilead Sciences in California is already being used to treat Chinese taken ill with COVID-19
Production of Moderna's vaccine is expected to begin 2021
China again says it's moving ahead with developing new vaccines to combat COVID-19 -- which might make it into production by 2021 -- but the only drug right now that's actually helping cure coronavirus patients in China is an American-made drug originally developed to fight Ebola virus disease (EVD).
Zheng Zhongwei, director of the Science and Technology Development Centre of the National Health Commission (NHC), said China is still developing vaccines for the severe acute respiratory syndrome coronavirus 2 (SARS-CoV-2), the coronavirus that causes COVID-19.
"Our different approaches [to vaccines] are steadily advancing and [we are] following national laws and regulations [in our development]," said Zheng, reports South China Morning Post. "According to our estimates, we are hopeful that in April some of the vaccines [that are being developed] will enter clinical research or they would be of use in emergency situations."
China's national regulations mandate vaccines developed for major public health emergencies can be deployed for urgent use under specified conditions. That is, if the National Medical Products Administration (NMPA) considers the benefits of the treatment outweigh the risks.
The candidate vaccine that might move the fastest to human clinical trials, however, isn't a Chinese-made vaccine but one developed by the American biotech firm Moderna, Inc. based in Massachusetts. This new synthetic messenger RNA (or mRNA) nucleic acid vaccine was created by Moderna in only 42 days Sars-CoV-2 was sequenced by Chinese scientists in January.
Moderna delivered the first batch of its vaccine for the first phase of human trials in February. It plans to start the clinical trial in April.
These tests will determine if Moderna's experimental vaccine based on messenger RNA (mRNA) can help defeat SARS-CoV-2. Moderna sent vaccine vials from its Massachusetts manufacturing plant to the National Institute of Allergy and Infectious Diseases (NIAID) in Maryland. NIAID, which will launch the first human tests in April, said it finished manufacturing about 500 vials on February 7.
The National Institutes of Health (NIH) expects to start a clinical trial involving up to 25 healthy volunteers. The human trials will determine if two doses of the new vaccine are safe and can induce an immune response likely to protect against SARS-CoV-2.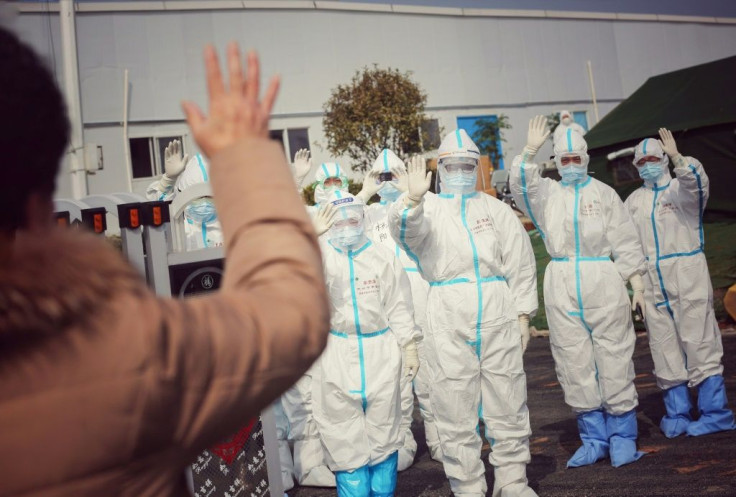 NIAID Director Dr. Anthony Fauci said initial results from the human trials might become available in July or August. He also said even if the first study is positive, the new vaccine might not become widely available until 2021 since more studies and regulatory clearances are mandatory.
"The only way you can completely suppress an emerging infectious disease is with a vaccine," said Dr. Fauci. "If you want to really get it quickly, you're using technologies that are not as time-honored as the standard, what I call antiquated, way of doing it."
The only drug, however, being used to treat Chinese taken ill by COVID-19 is remdesivir, a drug made by U.S. firm Gilead Sciences in California. A new clinical study said remdesivir "could be an effective treatment for 2019-nCoV and should be formally investigated as a therapeutic agent for the treatment of 2019-nCoV pneumonia."
In early February, Remdesivir entered clinical trials in Wuhan on patients with SARS-CoV-2. It was previously tested in two trials in China on patients with moderate and severe symptoms of SARS-CoV-2, said Merdad Parsey, Gilead's chief medical officer.
The trials are being conducted at Jinyintan Hospital in Wuhan under Phase III conditions. Gilead Sciences is shipping enough doses to treat 500 patients and is accelerating production in case the clinical trials prove successful.
The World Health Organization (WHO) on Tuesday has said remdesivir might be the most promising drug for treating SARS-CoV-2. China is also working with Gilead on tests for remdesivir.
© Copyright IBTimes 2023. All rights reserved.