Costa Concordia Death Toll Rises to Six: Tragedy in Pictures (PHOTOS)
The Italian luxury cruise ship, Costa Concordia, which was shipwrecked on Friday night, has claimed six lives so far. The search for several more people, still listed as missing, continues, according to an ANSA news agency report.
According to the report, rescuers, working desperately through the night, came across the body of a man, increasing the previously reported fatality count by one. As many as 15 people, including Italians, Americans and French nationals, are missing.
The ship sank after it hit rocks, near Italy's Isola del Giglio, and overturned. This was soon after it began a seven-day Mediterranean cruise, english.ahram.org reported. There were more than 4,000 people aboard the ship when tragedy struck.
Francesco Schettino, 52, the captain of the Concordia, has been accused of showing off, when he maneuvered the ship dangerously close to the shore, for the entertainment of the tourists on the island. He is also alleged to have abandoned the ship and fled the scene, leaving the passengers to die before they could be evacuated.
Preliminary indications are there may have been significant human error on the part of the ship's Master, Captain Francesco Schettino, which resulted in these grave consequences, the boat's owners, Costa Cruises, said in a statement on Sunday. According to Reuters, Schettino was later arrested on multiple manslaughter charges.
Here are a few pictures of the shipwreck...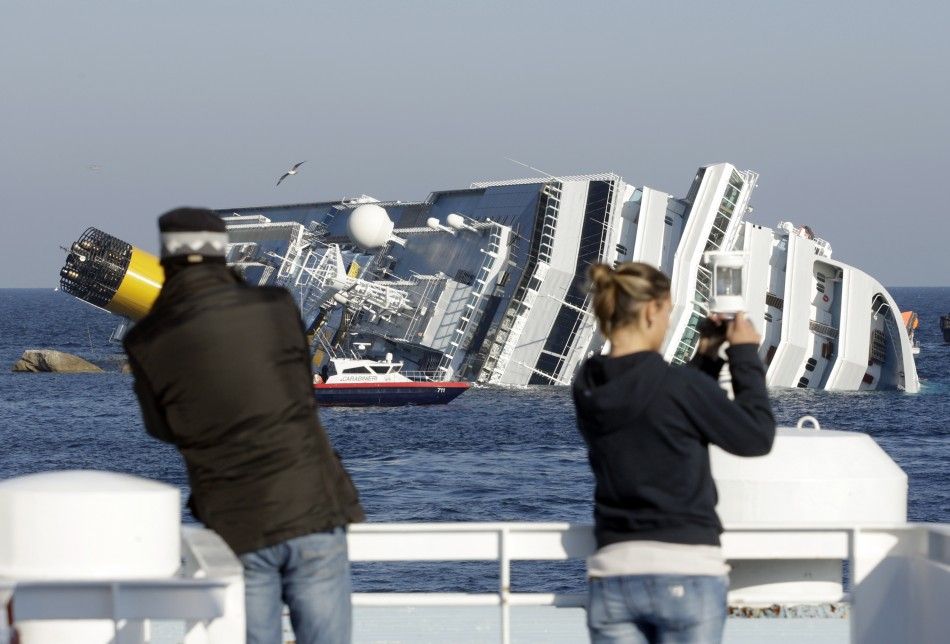 © Copyright IBTimes 2023. All rights reserved.