Courtroom Sketch Artist Is Deflategate's Latest Victim, But Tom Brady Is The Least Of The Profession's Problems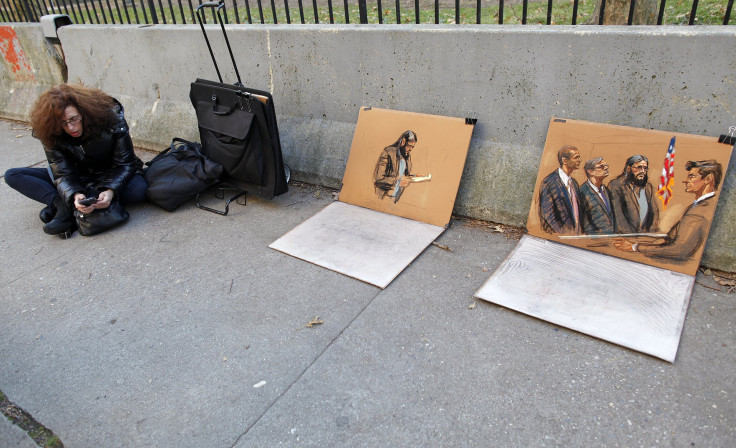 It's not easy being a courtroom sketch artist. That became all too clear this week in the backlash to artist Jane Rosenberg's unflattering drawing of Tom Brady in a Manhattan courtroom as he and the NFL Player's Association appealed the league's four-game suspension for allegedly using deflated footballs in the AFC championship game last season.
Fans' criticisms of the quarterback's likeness has lobbed the little-known profession of courtroom sketch artist into the spotlight and offers a rare public glimpse into the lives of these artists at a time when demand for their work is waning.
"It's an incredibly stressful environment to work in," says Christine Cornell, who has worked as a courtroom sketch artist for 40 years. "You have to get it right the first time because you're not going to get another chance."
For decades, courtroom sketch artists have provided a window into trials that would otherwise remain hidden from public view. These artists are hired by major media outlets to illustrate the trials of public figures or well-known criminals since cameras are often prohibited in courtrooms to protect jurors' privacy and avoid stage fright in witnesses.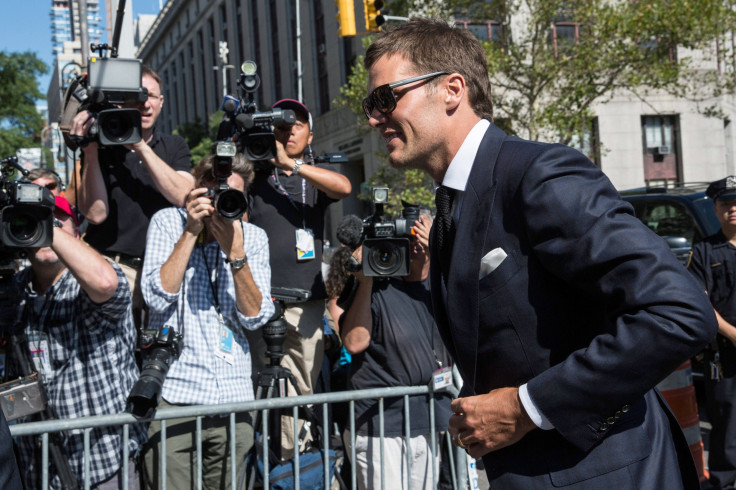 "It's a great vehicle for delving into human character because it's not like ordinary portraiture when people want to smile and look pretty and be bland as heck," Cornell says. "These are much more difficult circumstances and expressing the subtlety of the emotion is a great challenge."
The best sketch artists deftly capture the raw emotion of pivotal moments in a trial. And just like emotions, no two artists are alike. Some use bold strokes filled with rich colors while others prefer lines and light shading. Some sketch a quick outline and return later to fill in details, while others complete each sketch on the spot. Some study up on cases while others forgo the research and focus entirely on capturing the emotions of the day.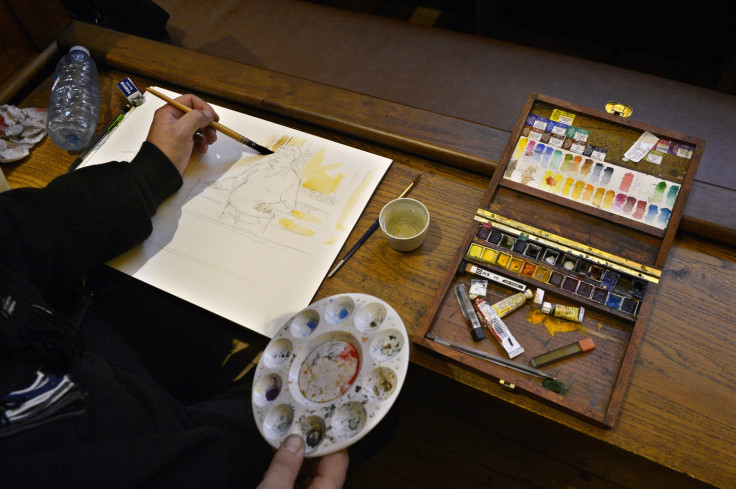 The job is easier on some days than others. Rosenberg has said that celebrities are some of her most difficult subjects because their followers often have a preconceived notion of how they ought to look. In Brady's case, this tendency worked to her extreme disadvantage.
"He looked angry and bitter and unattractive and that's not the image of Tom Brady that many people think of when they think of him," Daniel Medwed, a devoted New England Patriots fan and professor of criminal law at Northeastern University in Boston, says.
After fielding criticism, Rosenberg apologized to Brady for not making him appear "as good-looking as he is" in her sketch.
Cornell was also at Brady's appeal on behalf of the NFL and NBC. She says, to Rosenberg's credit, Brady did appear rather sullen. "I saw him frown, I never saw him smile," she says. "This was not a relaxing, enjoyable experience for him."
Medwed doesn't fault Rosenberg for her portrayal of Brady despite the lawyer's Boston roots.
"Courtroom sketches seem to be more thematic as opposed to crystal clear representation of the face," he says. "I think part of the art of it is trying to evoke feelings and expressions that might carry more weight than being 100 percent wedded to the visual image."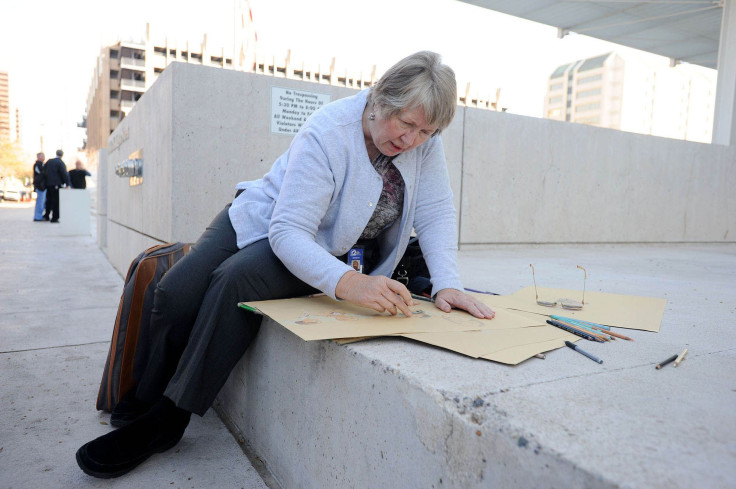 No matter who they're drawing, all sketch artists must perform well under pressure. In a single day, an artist may create one to five sketches to cover all the major figures in a trial including the plaintiff, judge and defendant. But if multiple witnesses are called to the bench in quick succession, they may whip through a sketch in as little as five minutes -- all without missing any key moments of the trial.
"If somebody cries, you better get it," Cornell says. She once drew Bernie Madoff being led from the courtroom in handcuffs after he was convicted of fraud. "That was a huge fall for him," she says.
Since their drawings are not part of the court record and do not serve any official purpose, sketch artists aren't guaranteed a seat in most courtrooms. Often they must show up extra early to secure a spot in the first two rows.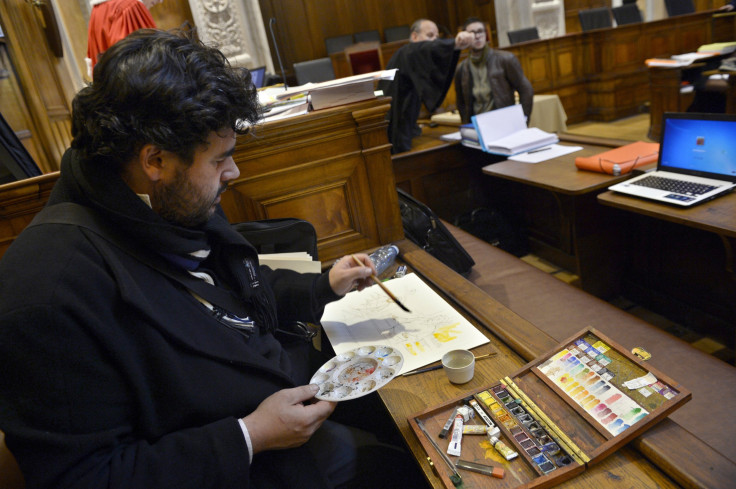 Demand for the profession has waned recently, making it harder for these artists to earn a living. Back in the 1980s, nearly every major news network had an artist on call. Cornell estimates that there were about 18 full-time courtroom sketch artists working in New York City. Lately, media budgets have taken a hit and judges in some state courts have begun to allow camera crews to film trials.
While Cornell says she once spent as many as 200 days a year in the courtroom, she only spends about 50 days a year there now. She says there are only four or five artists left in NYC, and it's extremely difficult to break into the profession.
"If you're willing to send yourself and work for free and perhaps not sell your drawings, it's wide open," she says. "But if you're looking to be employed, it's very tricky."
Networks pay anywhere between $150 and $750 for a day's sketches, and most artists try to sell to multiple networks at once. Cornell also sells sketches of famous trials to collectors through her website. Occasionally, a court reporter will hire her to sketch a judge as a gift or an attorney will hire her to illustrate them as they make their case in a career-defining trial.
Sometimes, a plaintiff will even place an order -- but she says she never sells to defendants.
"They're not interested in seeing themselves under those circumstances," she says.
Brady probably won't be placing an order anytime soon.
FOR FREE to continue reading
✔️ Unlock the full content of International Business Times UK for free
offer available for a limited time only
✔️ Easily manage your Newsletters subscriptions and save your favourite articles
✔️ No payment method required
Already have an account?
Log in
© Copyright IBTimes 2023. All rights reserved.