Cowboys Playoff Scenarios: Cowboys Can Win NFC East In Week 15
Once upon a time, the Dallas Cowboys were 4-5 and the division rival Washington Redskins were 6-3. The weak NFC East looked like it belonged to Washington, but a season-ending and career-threatening injury to starting quarterback Alex Smith, combined with the Cowboys' midseason acquisition of receiver Amari Cooper, changed things entirely.
The Cowboys have not lost since then and Washington has not won, either. That means Dallas has a simple path to the playoffs in Week 15: Win, and they are in.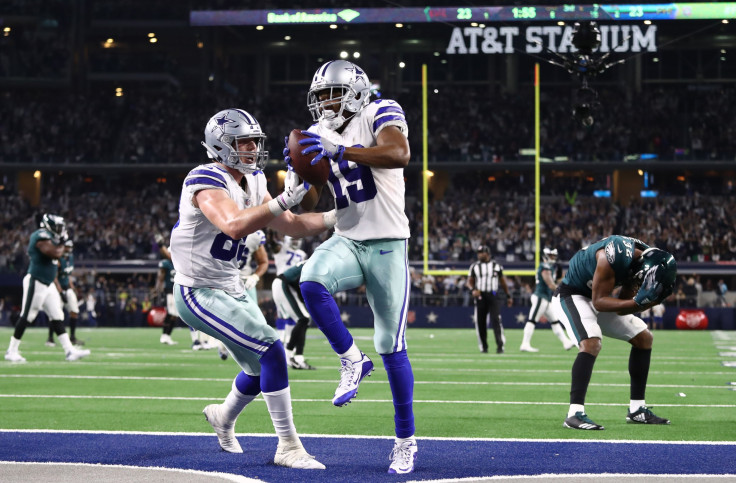 Not only would the Cowboys clinch a playoff spot with a win against the Indianapolis Colts (7-6), but they would win the NFC East entirely. No other team in the division can finish with better than a 9-7 record, and the Cowboys own tie-breakers over Washington and Philadelphia.
That will be no simple task, as the Colts are 6-1 in their last seven games and just knocked off the Houston Texans (9-4), who went into Sunday's game with a nine-game winning streak. Oddsmakers give the Colts a slight edge in this Sunday's contest in Indianapolis.
The Cowboys do not have much hope of getting a playoff bye thanks to the New Orleans Saints (11-2) and Los Angeles Rams (11-2), but they can still get the No. 3 seed. The Cowboys need to win out and get some help to overtake the Chicago Bears (9-4) in the standings.
© Copyright IBTimes 2023. All rights reserved.