Credit Card Breach Los Angeles International Airport: Police Investigating At LAX Tom Bradley Terminal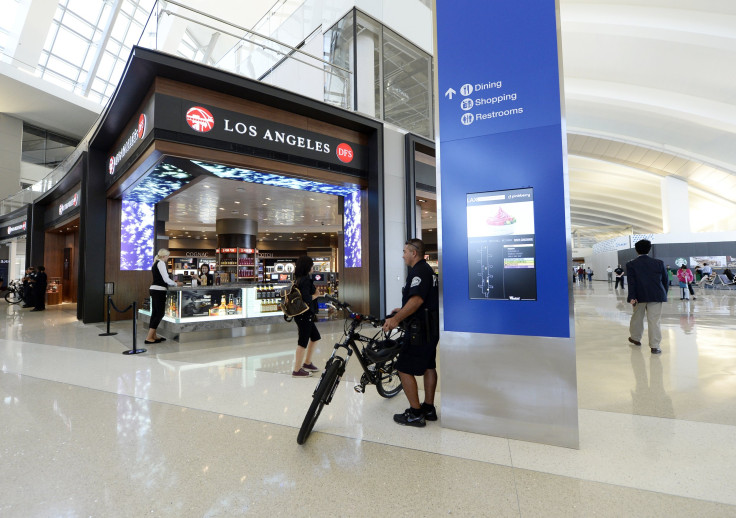 Los Angeles International Airport Police identified a credit card breach at the Tom Bradley International Terminal on Thursday, according to KABC 7 Los Angeles. Police believe the breach happened at one specific vendor in the terminal, but did not release the name of the vendor. No suspects have been identified by police, nor have police released an estimation of how many customers could be affected by the breach.
The LAX Police were not available for comment as of 8:30 p.m. EDT. Police asked customers who saw unauthorized charges at the terminal in their bank statements after March 4 to contact them at (424) 646-6100, suggesting police believe the breach was ongoing from that date, although police did not confirm that.
The terminal serves most 39 major international airlines and completed a $1.5 billion revamp in 2013 to accommodate the Airbus A380 aircraft and create a more striking visual experience for flyers using dozens of multimedia television screens and enhanced design elements. Emirates Airlines opened a $6.2 million executive lounge at the terminal on Wednesday.
The three-level terminal has 18 gates and has dozens of food, retail and duty free shops for travelers. Duty free shops include luxury brands GUCCI, Burberry and Hermes International. Food vendors include Panda Express, Umami Burger, Starbucks and Pinkberry. Coach, Hugo Boss and Porsche Design also operate stores in the terminal. A full list of vendors is here. The terminal also features a 150,000 square foot "Great Hall," which you can see at Discover Los Angeles.
LAX is the sixth busiest airport in the world and the third busiest in the United States.
A settlement for Target Corp. to pay $10 million to resolve a class-action lawsuit over one of the largest credit card data breaches in recent history was recently agreed upon by a Minnesota judge. Around 100 million people were believed to be affected by the breach, according to Minnesota Public Radio.
© Copyright IBTimes 2023. All rights reserved.