Cristiano Ronaldo Opens Up After Manchester United Drop Him From Chelsea Game: Details
KEY POINTS
Ronaldo left before the end of Man Utd's 2-0 win over Spurs
He has been dropped for Man Utd's upcoming game against Chelsea
The winner of the match will claim fourth place in the league table
Cristiano Ronaldo has said "the heat of the moment" got the better of him after Manchester United dropped him for Saturday's trip to Chelsea.
Ronaldo left Old Trafford before the end of Wednesday's 2-0 win over Tottenham Hotspur. He remained an unused substitute during the game.
"I've always tried to set the example myself for the youngsters that grew in all the teams that I've represented. That's not always possible. Sometimes the heat of the moment gets the best of us. I just feel that I have to keep working hard in Carrington [United's training ground], support my team-mates and be ready for everything in any given game," Ronaldo wrote on Instagram on Thursday.
There have been several media reports suggesting the 37-year-old forward had refused to come off as a substitute against Spurs.
"Giving in to the pressure is not an option. It never was. This is Manchester United, and united we must stand. Soon we'll be together again," added Ronaldo.
While Manchester United still consider Ronaldo an important part of their squad, Erik ten Hag's management was forced to take an action against the Portuguese forward as it was a disciplinary matter.
"Cristiano Ronaldo will not be part of the Manchester United squad for this Saturday's Premier League game against Chelsea. The rest of the squad is fully focused on preparing for that fixture," Manchester United said in a statement.
Manchester United have 19 points from 10 games in the 2022-23 Premier League and are placed fifth in the table. The Red Devils have a chance to climb to the top four when they take on Chelsea at Stamford Bridge on Saturday.
The Blues have 20 points from 10 games and the winner of Saturday's match will claim fourth place in the league table.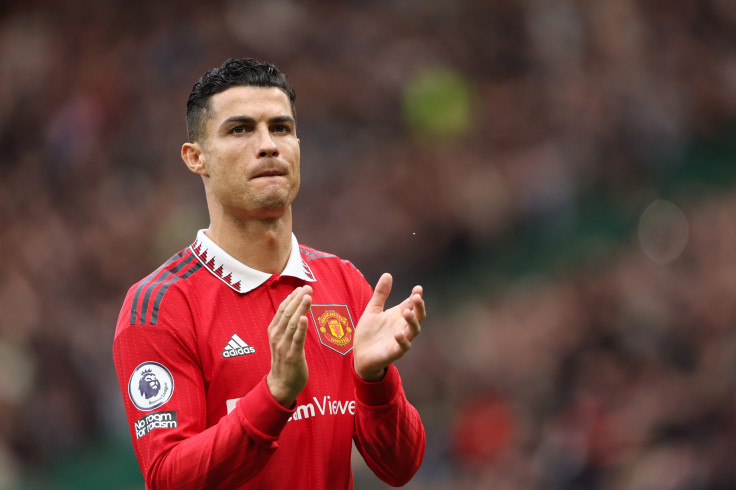 Ronaldo's future at Manchester United remains uncertain and it is still not clear when the veteran forward will again play for the Red Devils. Nevertheless, the side has performed better without Ronaldo throughout this season and by dropping him, Ten Hag has proved that no one is bigger than the club.
In the 10 Premier League games, Ronaldo remained an unused substitute twice, came off the bench six times and was featured in the starting XI only two times.
© Copyright IBTimes 2023. All rights reserved.