Cristiano Ronaldo Sets Serie A Goal Record For Juventus
KEY POINTS
Cristiano Ronaldo sets a goal record for Juventus
Ronaldo is off a hot start this year in terms of goalscoring
Lionel Messi is reportedly getting fed up of Barcelona's poor finishes
Cristiano Ronaldo has set a remarkable Serie A goal record for Juventus since 2018.
Ronaldo has been a significant addition to Juventus. Ever since the Portuguese forward joined in 2018, he has been remarkable for the club. Ronaldo has continued his excellence and in fact, he has scored against every Seria A team he faced.
In Ronaldo's first season alone, he already scored a total of 28 goals in 43 games. And despite some injury problems, Ronaldo has hit the back of the net 16 times in the last 23 games.
The five-time Ballon d'Or winner copped his latest goal last weekend in Juventus' 2-1 victory at Roma. Ronaldo converted from the penalty spot after Paulo Dybala had been felled in the box.
After said goal, Ronaldo now has broke quite a notable record. According to Italian journalist Adriano Del Monte, the 34-year-old superstar has now scored against every active Serie A side he has faced.
For the record, all 18 sides Ronaldo has scored against are Inter Milan, Lazio, Atalanta, Roma, Cagliari, Parma, Torino, Verona, AC Milan, Napoli, Udinese, Bologna, Fiorentina, Sassuolo, Sampdoria, Genoa and Spal.
The only sides he hasn't scored against are Brescia and Lecce, which is quite understandable as Juventus hasn't played both clubs yet.
From the look of how things are going, Ronaldo has the chance to make a sweep if he manages to score a goal when Juventus play Brescia and Lecce on February 16 and March 15 respectively.
What makes this feat even more important is the fact that Ronaldo has only been with Juve for roughly a year and a half.
Year 2020 seems to be a productive year for Ronaldo. A few weeks ago, the Juventus forward started his year with a bang after scoring his first Serie A hat-trick.
Ronaldo scored his 56th hat-trick for club and country during Juventus' four-goal victory over Cagliari. Ronaldo opened up the scoring in the 49th minute. He soon converted from the penalty spot before completing his hat-trick in the 82nd minute. The said goal marked the hot start of Ronaldo in 2020.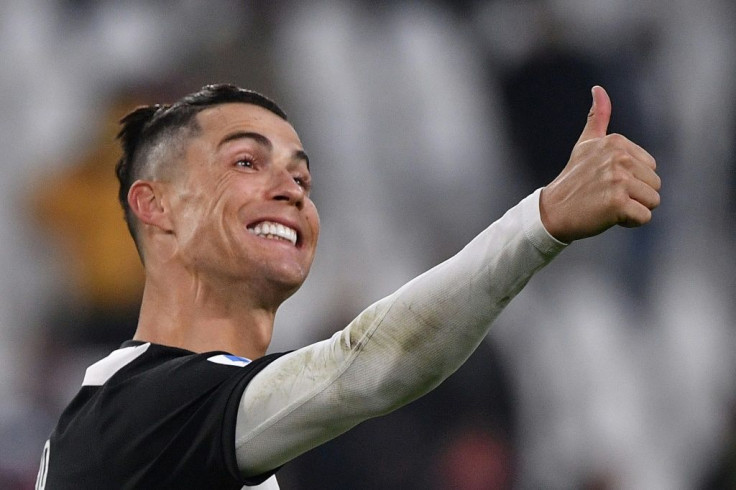 While Ronaldo enjoys his consistent goalscoring for Juventus, his long-time rival Lionel Messi is experiencing quite the opposite. Following Barcelona's poor finishes lately, Messi is reportedly getting fed up and losing his chances of winning. Reports claim that the Argentine is starting to get tired of his Barca teammates who haven't been producing significant numbers and efforts for the club.
© Copyright IBTimes 2023. All rights reserved.