Lionel Messi Getting Fed Up, Losing Chances Of Winning
KEY POINTS
Lionel Messi was seen frustrated in Barcelona's recent defeats
Messi hinted at feeling isolated and getting less help from teammates
The future Cristiano Ronaldo squared up with Messi
Lionel Messi is starting to get fed up with his team's recent poor performance.
As the sole team captain of Barcelona, Messi has been fully committed to winning. However, the individual mistakes of his teammates have started to hinder his success.
Many are used to seeing Messi dominate the competition. With the help of his teammates, the Argentine has become the superstar he is today but evidently, he has carried Barca with him for years. This is also the reason why the recent poor showing of the club frustrates the legend.
According to AS, several post-match images of Messi show the soccer superstar looking bewildered after some of Barcelona's defeats. The captain was captured shaking his head in denial at Anfield, with his eyes fixed on the traveling supporters. And last week in Jeddah, Messi was evidently blown away after Atlético's heroic comeback.
In typical Messi mentality, he has always stepped up as the team's leader in big games. However, it's becoming a bit dragging on his part as the same winning attitude can't be seen from his teammates. This includes Dembélé's poor finishing against Liverpool and the lapses by Umtiti, Piqué, Busquets and De Jong against Atleti on Thursday. Messi respects El Txingurri, although he found it hard to hide his frustration after last week's defeat to Atlético.
When Messi took over, he also took on the responsibility of motivating the rest of the team. No one can argue about how the captain does his job but just like any other leaders, Messi can only do so much.
The one person who has been consistent in playing a significant supportive role to Messi is Valverde, but it is widely known that his days at the club are numbered.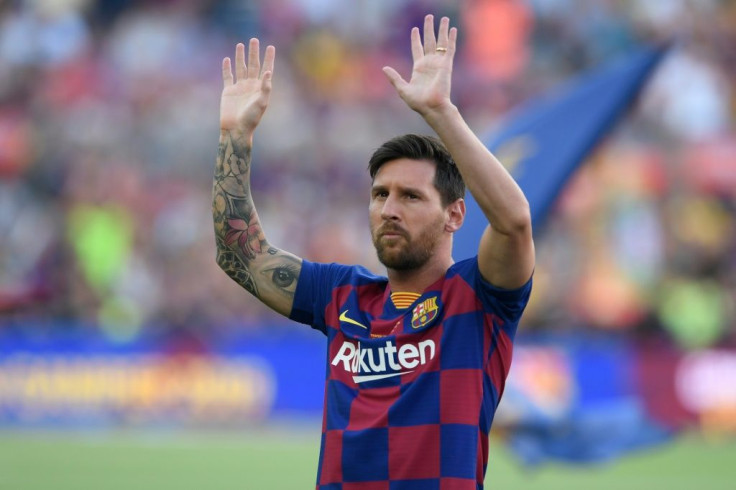 Prior to this, Leo had already hinted at feeling kind of fed up with being the leader of the club. In fact, he admitted in last month's Ballon d'Or gala that there have been too many nights when he has felt isolated and less help from his teammates who are afraid to lose.
Looking back at the intense match against Atlético, Messi seemed unable to control his frustration and lashes out on Portuguese sensation Joao Felix, the youngster who has been regarded as the future Cristiano Ronaldo. Felix had initially clashed with Barca defender Jordi Alba moments before the half-time whistle and was seen slapping away a finger pointed in his face.
Messi felt that the scenery is something not to be tolerated and waited for the 20-year-old as the players began to walk off the pitch. The Barcelona captain stood in the way of Felix as the pair continued to have intense face-to-face argument before players in the field managed to finally separate them.
© Copyright IBTimes 2023. All rights reserved.