Cristiano Ronaldo: Why Didn't He Take the Penalty Kick for Portugal Against Spain? [Euro 2012]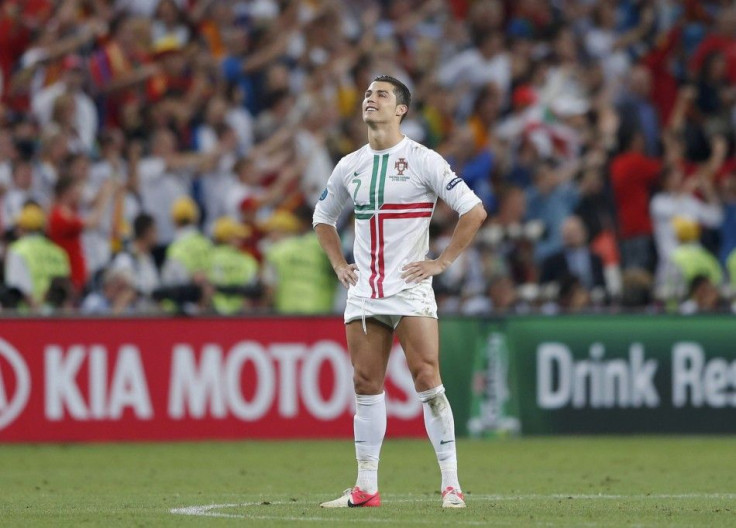 Spain have advanced to the Euro 2012 Final with a penalty-kick shootout victory over Portugal.
The story of the match, however, was the player who didn't take a penalty kick for Portugal.
Cristiano Ronaldo, arguably the best European-born player, never got a chance to take a penalty kick, as Portugal's fifth spot was inconsequential after two misses by Portugal, and four conversions by Spain.
The order of the penalty kicks in a shootout is not concrete. Portugal certainly proved this in the third penalty kick when Nani suddenly stepped ahead of Bruno Alves. The fourth penalty kick was taken by Alves, and the defender failed to convert.
The team decides who kicks and when, and Ronaldo is the captain. Head coach Paulo Bento is on the sideline, and doesn't have clear communication with the players.
The responsibility of the penalty kick order may fall on Ronaldo's shoulders. As captain, he can push for the first or at least second spot. The most reliable player is the one that often sets the tone for the shootout.
Portugal's decision to have Ronaldo shoot last isn't completely suprising. Roberto Baggio, of Italy, became a hot topic around the world for his final miss against Brazil in the 1994 World Cup at the Rose Bowl.
Overall, it's an embarrassing situation for Portugal. Their best player didn't take a penalty shot in what easily could have been the most important shootout in Portugal's history. There will be finger-pointing and questions asked for quite some time about the decision.
For Ronaldo, he has to wonder what could have been. The Real Madrid star is often viewed as living in the shadow of Barcelona forward Lionel Messi. Had Ronaldo lead Portugal to a Euro 2012 title it could have been a defining moment for him, and perhaps strenghten the argument that he is perhaps the best player in the world.
Ronaldo won the Ballon d'Or in 2008, but Messi has won it three times, and had Portugal won the Euro 2012 title, Ronaldo would have been the clear frontrunner for the 2012 award for FIFA's best player.
© Copyright IBTimes 2023. All rights reserved.