Cristiano Ronaldo's Former Teammate Subtly Belittles Lionel Messi Over Barcelona Transfer Rumors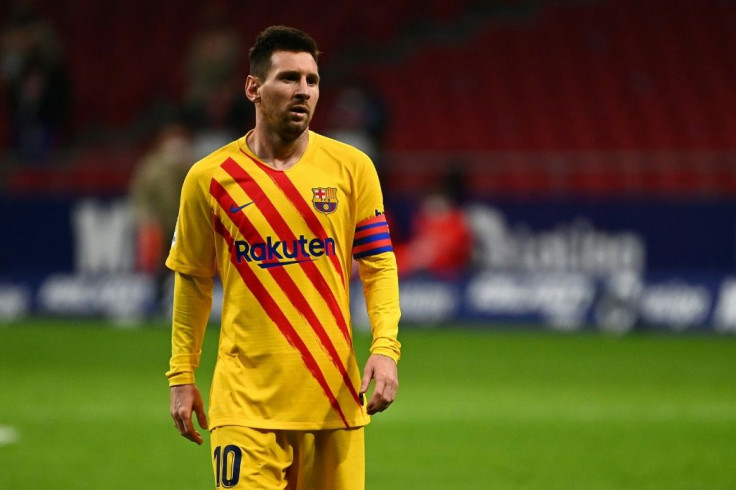 KEY POINTS
SD Huesca clup captain Jorge Pulido shares his thoughts on Lionel Messi's Barcelona exit rumors
Pulido sees greater impact if Messi leaves
The Barcelona captain may have hinted at a move to MLS
One of Cristiano Ronaldo's former Real Madrid teammates thinks Lionel Messi leaving Barcelona isn't much of a big deal.
Despite requesting to leave Barcelona last year, Messi and the Catalans were able to perform well as a unit in the 2020-21 La Liga season.
However, Messi's future with Barca remains uncertain as rumors have constantly linked the Argentine to a move away from Camp Nou.
Sharing his thoughts about the subject, SD Huesca captain Jorge Pulido suggested that regardless of Messi's decision, La Liga will be able to move on as it did with his former Los Blancos teammate Ronaldo back in 2018.
"I think that La Liga is stronger than a single player," Pulido told Insider when asked how Messi's potential departure from Barcelona this summer would impact the Spanish top-flight. "Cristiano Ronaldo left, and it seemed like it was going to be a complete collapse, but nothing's changed."
Undeniably, Messi has been a household name in La Liga, having been the league's all-time top goalscorer with 469 goals to date.
However, Pulido stressed that the Spanish top-flight is "over and above" any player including the likes of Messi.
"It would be wonderful to have the best players here in Spain, but I think La Liga is over and above any player or any individual," he pointed out.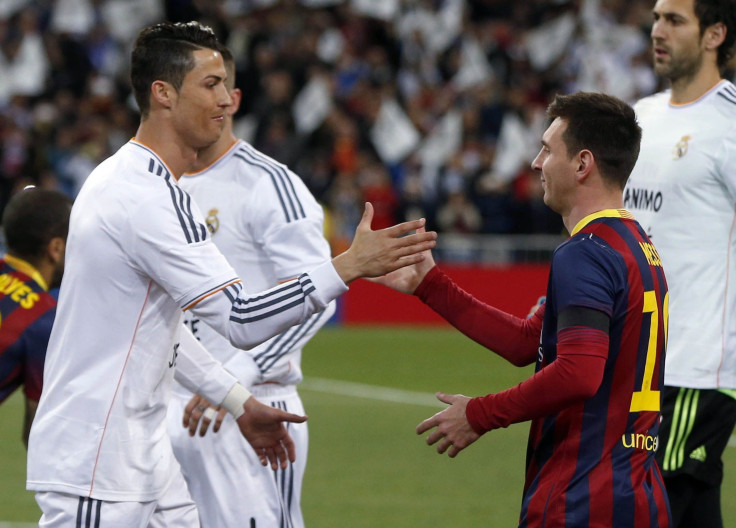 By contrast, La Liga president Javier Tebas had a different take on Messi's Barcelona exit saga.
According to Tebas, Ronaldo's Real Madrid departure had "almost no impact" in La Liga, but with Messi, the outcome might be different as the six-time Ballon d'Or winner is the greatest player of all time.
"Cristiano's departure, even though it annoyed Madrid, had almost no impact because La Liga has spent years ensuring that the brand transcends the players," Tebas told RAC1 last year.
"But Messi's case is different," he continued. "Messi is the best player in the history of the game. We have been lucky to have him in La Liga for his whole career. I think you would notice Messi's departure, especially if he went to another league."
Messi's current contract with Barcelona is set to expire this summer but the club is eyeing to make a three-year deal extension offer, ESPN reported.
However, things might not be as easy as it sounds as Messi is believed to have not ruled out a move to Major League Soccer (MLS).
In fact, Messi and his family had just bought a $ 7.3 million property in Regalia, Miami, one of the most luxurious buildings in Florida's Sunny Isles, sparking rumors of a possible transfer to MLS side Inter Miami.
© Copyright IBTimes 2023. All rights reserved.
FOLLOW MORE IBT NEWS ON THE BELOW CHANNELS