Croft Reveals Nadal's Ultimate Target, Says Federer Will Retire First
Rafael Nadal's ultimate goal is to finish above Roger Federer in the record tables rather than just being known as the "King of Clay," according to former British women's number one Annabel Croft.
The Spaniard is undoubtedly the greatest player on clay having won 56 of his 78 ATP men's singles on the red dirt which includes 10 French Open titles, and 11 each at the Monte Carlo Masters and the Barcelona Open. He also set the record for most consecutive sets won by winning 50 sets until his run was ended in the quarter-finals of the Madrid Open.
Nadal is again favorite to add to his French Open haul in 2018, having won three titles on clay thus far. The world number one, however, has his eyes set on bigger records according to Croft.
The 31-year-old is said to be keen to close in on his long-time rival Federer's record of 20 men's singles Grand Slam titles. Nadal currently has 16 major titles and could go one step closer if he defends his crown at Roland Garros in June.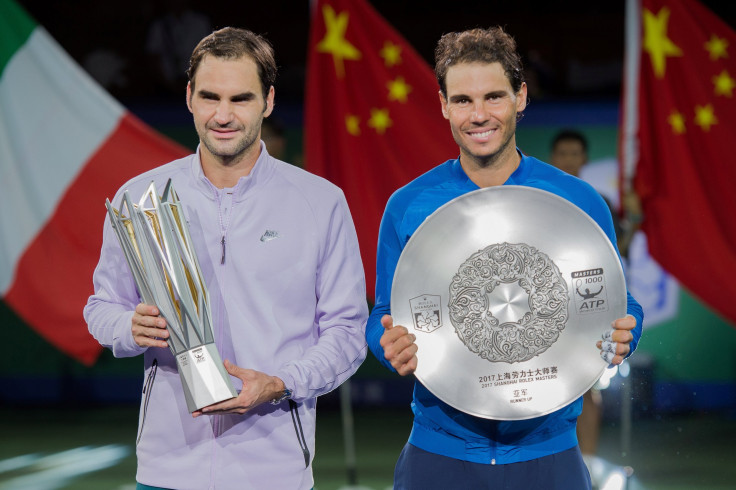 The Swiss ace is widely regarded as the greatest ever to play the game owing to his Grand Slam records and 97 ATP singles titles. Federer is currently taking a break after deciding to skip the clay court season for the second consecutive season, but will return when the grass court season starts with the Mercedes Cup in June.
Croft insisted Nadal's pursuit has always been about matching Federer and then eventually overtaking him to stake his claim to be the greatest ever. And the former British women's number one is almost certain the Spaniard will not call time on his career before the Swiss ace, who is five years older than his long-time rival.
"He wants to be seen as more than just the king of clay," Croft said about Nadal wanting to match Federer, as quoted by Tennis World USA. "I suppose we should really recognise that. He is the king of clay but I think he just thinks that's a label that's going to stick with him."
"I guess we never say that about Roger Federer. He wants to put himself up against Roger Federer's record. That is what he's chasing all the time, everything he's doing in the game at the moment. He wants to finish his career possibly after Roger Federer finishes. He wants to have more than Roger Federer," she added.
Nadal and Federer have been fighting for the world number one spot since returning from their respective injury absences in 2017. The top spot has switched between them four times since the end of the 2017 campaign.
© Copyright IBTimes 2023. All rights reserved.