Cruise Ship Liners Cancel China Trips, Operations Over Coronavirus Outbreak
KEY POINTS
Cruise ships are skirting China to avoid spreading the 2019-nCoV disease worldwide
Trips to China are being cancelled
Up to 44,000 persons might be infected with the coronavirus in Wuhan alone
The rapidly spreading "Novel coronavirus (2019-nCoV)" outbreak that originated in China in December 2019, and which is now in 11 countries and territories worldwide, is forcing the global cruise ship industry to take rapid measures to help contain the deadly virus' spread.
As of early Tuesday afternoon, the official death toll stood at 106 with 4,559 confirmed cases. The stunning news Tuesday came out of Hong Kong where the city's infectious disease experts estimate that 44,000 people could be infected in Wuhan, the capital of Hubei province -- a figure far higher than official figures. More than 60 million people remain on lockdown in 17 Chinese cities.
Five of the world's leading cruise companies have canceled scheduled departures from China amid the persistent coronavirus outbreak. Health experts expect the 2019-nCoV outbreak to peak in about four to five months.
The companies exercising extreme caution are Royal Caribbean Cruises Ltd. (the world's second-largest cruise line operator); MSC Cruises (the world's fourth largest cruise company); Costa Cruises; Genting Hong Kong Ltd.; and Astro Ocean Cruises (China's newest cruise ship company). All these cruise firms have suspended cruise ship trips throughout Asia.
On Monday, Royal Caribbean confirmed the Jan. 27 and Jan. 31 voyages of the MS Spectrum of the Seas from Shanghai were canceled due to the outbreak. Royal Caribbean spokesperson Jonathon Fishman said the Spectrum of the Seas is the cruise company's only cruise ship with a home port in China.
"We are working with our guests to provide full refunds for the cancellation. The health and safety of our guests and crew is our primary concern, and we continue to work with the World Health Organization, the Centers for Disease Control, and government health authorities to monitor the situation," said Fishman to Fox News.
MSC Cruises called off the Jan. 28 departure of the MSC Splendida from Shanghai, said a spokesperson for the cruise line. Guests booked on the now-canceled cruise can either receive a full refund for their tickets and port charges, or rebook another cruise this year and receive additional onboard credit. The Splendida will remain in port from Jan. 28 until Feb. 1.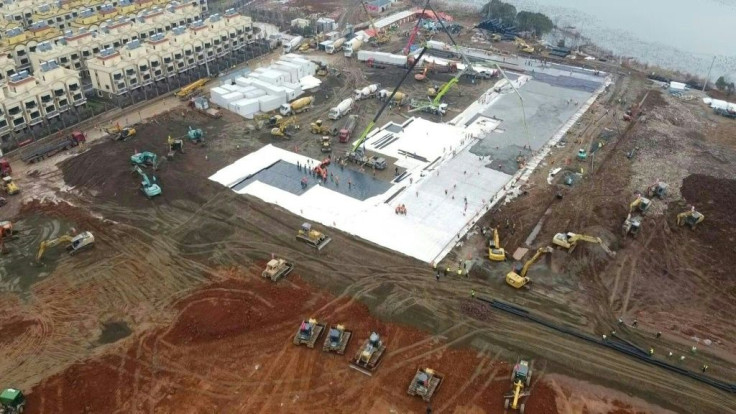 "We will continue to closely monitor the public health and safety situation in China and are consulting with international and local health authorities, as well as the Ministry of Transport of the People's Republic of China, and strictly follow their advice and recommendations," Switzerland-based MSC told Fox News. "Guests and travel partners have been informed and will be kept abreast of any further changes as the situation evolves."
Italy's Costa Cruises has canceled the following voyages for four of its ships: the Serena (Jan. 31); the Atlantica (Jan. 27 and Jan. 31); the Venezia (Feb. 2); and the neoRomantica (Jan. 30 and Feb. 2).
Costa passegers affected by the cancellations can either receive a full refund or rebook for an alternative cruise and receive an onboard credit.
Venezia returned to port in Shenzhen on Monday. A medical team boarded and evaluated all 4,973 passengers and 1,249 crew members for symptoms of fever and pneumonia.
Four passengers had high temperatures while 148 others were isolated for a "stricter screening." The 148 are residents of Wuhan or had recently visited the now-quarantined city.
© Copyright IBTimes 2023. All rights reserved.